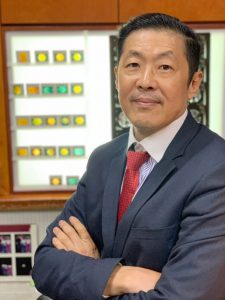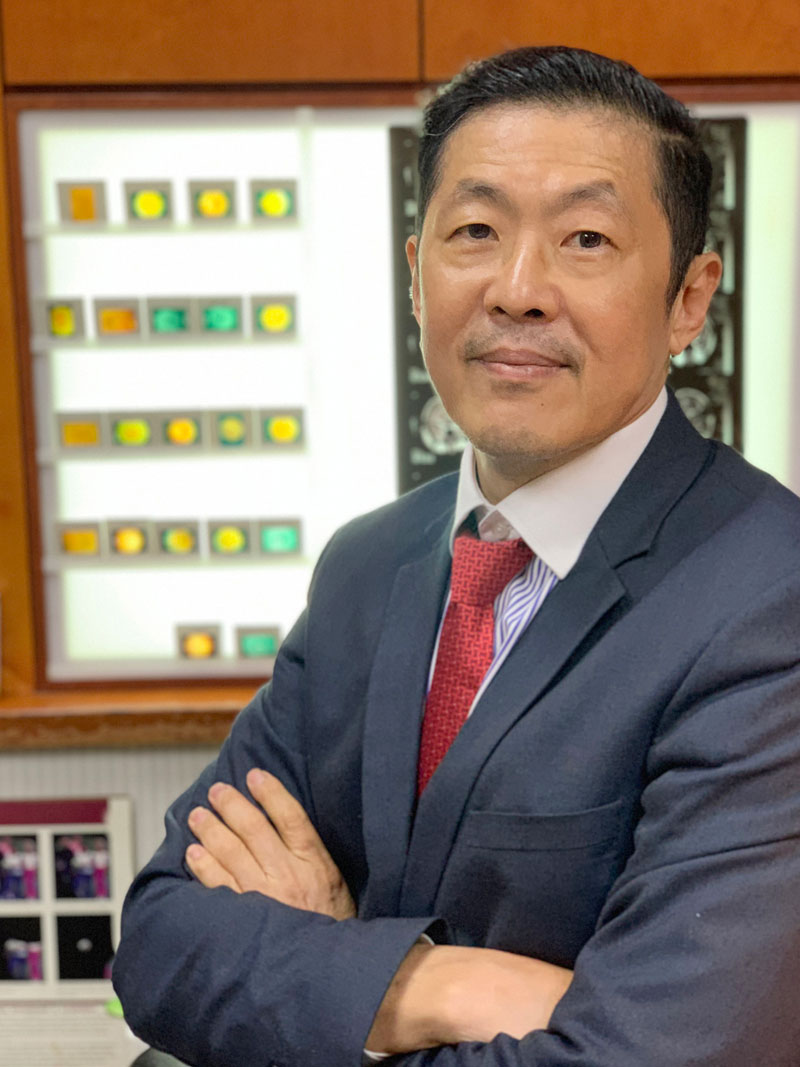 LASIK, Cataract and Implant Surgery
MBBS, FRCS (glas), FRCOphth (UK), FAMS
Singapore, United Kingdom, United States.
Dr. Tony Ho is a respected figure in the Singapore refractive surgery arena with 25 years of specialty experience. He is an elected Fellow of the American Academy of Ophthalmology and the Royal College of Ophthalmology U.K. and recipient of the Singapore Public Service Commission Local Merit Scholarship.In 1992, Dr. Ho receive fully accredited sub-specialist eye training in the USA, training at the Bascom Palmer Eye Institute. He has also received training at the Moorfields Eye Hospital and the Tennant Eye Institute.
In 2001, Dr Ho founded the Clearvision Eye Clinic & LASIK Centre, dedicated towards quality and safety in LASIK surgery. In Nov 2004, Dr. Ho performed epi-LASIK (flapless, bladeless LASIK surgery) in Singapore.
Since 2005, Dr. Tony Ho is also certified to implant both the Artisan Veriscyce and the Star Visian ICL, the two FDA approved ICL brands in the market. Besides publishing numerous scientific papers and presentations, Dr. Ho has also published five books of which The Complete Eye Care Book in 1994 received a National Book Development Council Award and sold out its published run of 8,000 books within a year. In 1990, Dr. Ho published a scientific paper describing a method of laser iridotomy for glaucoma management that is now widely employed by doctors around the world as the de-facto standard of iridotomies in dark brown irises.
Always embracing change and innovation, Dr. Ho is currently a strong advocate of flapless, bladeless laser vision correction. Today, as the founder and main eye doctor of Clearvision Eye Clinic & LASIK Centre, Dr. Tony Ho helps his patients see clearly, safely through the flap-less Safe Sight TransPRK and ReLEx SMILE procedures. He also sees patients with eye diseases such as glaucoma, cataracts etc. and helps to control myopia progression in children.
See clearly safely through the minimally invasive Safe Sight TransPRK and ReLEx SMILE procedures. Please call 6100 2020 to enquire or book an appointment with Dr Tony Ho.
Fellow of the Royal College of Surgeons of Glasgow (FRCS, Glasgow)
Fellow of the Royal College of Ophthalmologists of the United Kingdom (FRCOphth, London)
Fellow of the Academy of Medicine of Singapore (FAMS)
Fellow of American Academy of Ophthalmology
Dr Ho was awarded the prestigious Public Service Commission (PSC) Merit Scholarship to study medicine. He was a double recipient of Ministry of Health (MOH)'s Higher Manpower Development Plan (HDMP) scholarships for sub-specialty training in ophthalmology.