Senior Consultant Ophthalmologist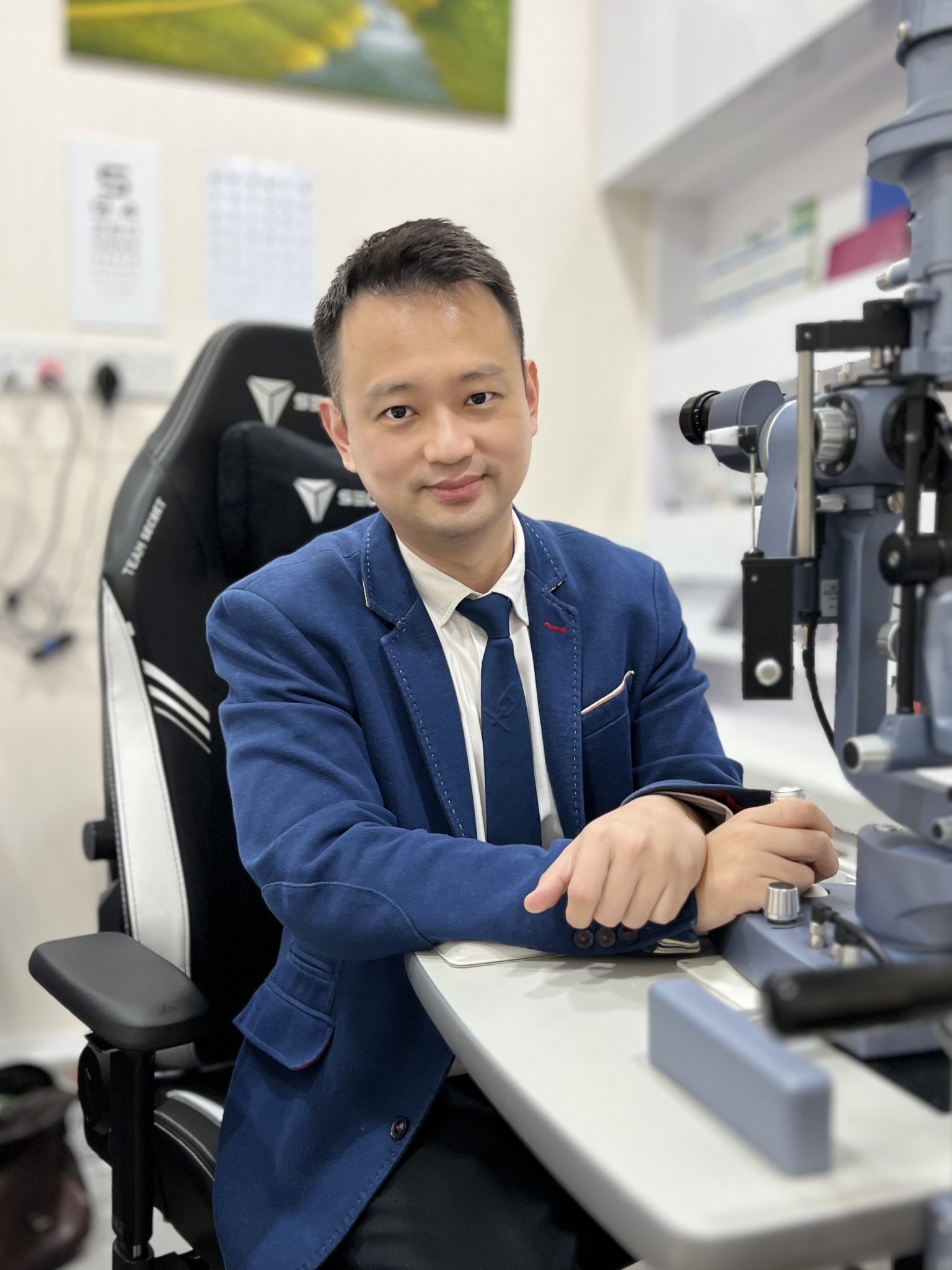 MBBS (S'pore), MMed(Ophth), FAMS, FRCOphth (refraction)
Dr Huang is an established Senior Consultant Ophthalmologist, who specialises in glaucoma screening, early intervention, and management.
In 2021, Dr. Huang underwent lasik surgery to correct his vision.
He completed his MBBS in 2008, obtained MMed(Ophth) in 2012. He was awarded the Ministry of Health Human Manpower Development Program Award (HMDP) and completed his glaucoma fellowship in Sydney Hospital & Westmead Hospital, Sydney, New South Wales, Australia. He returned to Head the Glaucoma Services at Khoo Teck Puat Hospital. Dr Huang has a keen interest in development of community eye screening and home monitoring programs. He is involved in the grant application and successful pilot of the Community & Home Eye Screening Services (CHESS) which won national awards. He has currently obtained grants to develop a comprehensive glaucoma community screening program tearmed Glaucoma Community-based Augmented Review and Empowerment (G-CARE).
Dr Huang is a growing expert in glaucoma management and cataract management. He specializes in Microinvasive Glaucoma Surgeries (MIGS implants such as Istent inject, Hydrus microstent), glaucoma lasers such as Micropulse Transscleral Cyclophotocoagulation, Laser Peripheral Iridotomy, Selective Laser Trabeculoplasty and drainage procedures like trabeculectomy and glaucoma tube implants. He also gives MIGS-related glaucoma talks to fellow specialists and international audience.
He is in the Patient Care Committee of the Glaucoma Association of Singapore.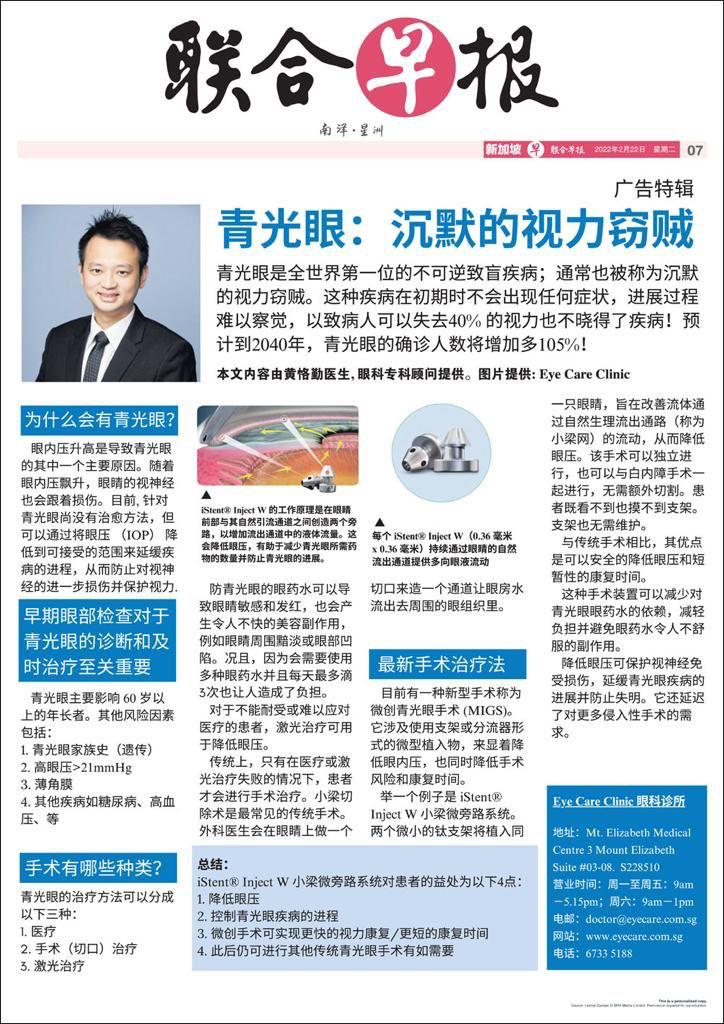 Besides clinical work, Dr Huang is a passionate teacher and was recognized with the National Healthcare Group Teaching Awards for Senior Doctors 2020.
Dr Huang is active in engaging youths through his church leadership appointments. He is a Core leader and Lead Overseer in the Children's Ministry, New Creation Church, appearing on Youtube and Instagram videos.
Visiting Consultant
Department of Ophthalmology and Visual Sciences
Khoo Teck Puat Hospital, Alexandra Health
Faculty Training committee member (Clinical Lecturer)
Department of Ophthalmology and Visual Sciences
Khoo Teck Puat Hospital, Alexandra Health
Glaucoma lead & Team Member, Community & Home Eye Screening Services
Department of Ophthalmology and Visual Sciences
Khoo Teck Puat Hospital, Alexandra Health
Patient Care Committee
Glaucoma Association of Singapore
Clinical Lecturer
Yong Loo Lin School of Medicine
Adjunct Lecturer
LKC School of Medicine