Are you having pre-surgery jitters and wondering how best to prepare for the big day? Fret not, we have come up with a list of pre-surgery precautions to help you ensure a smooth and successful surgery!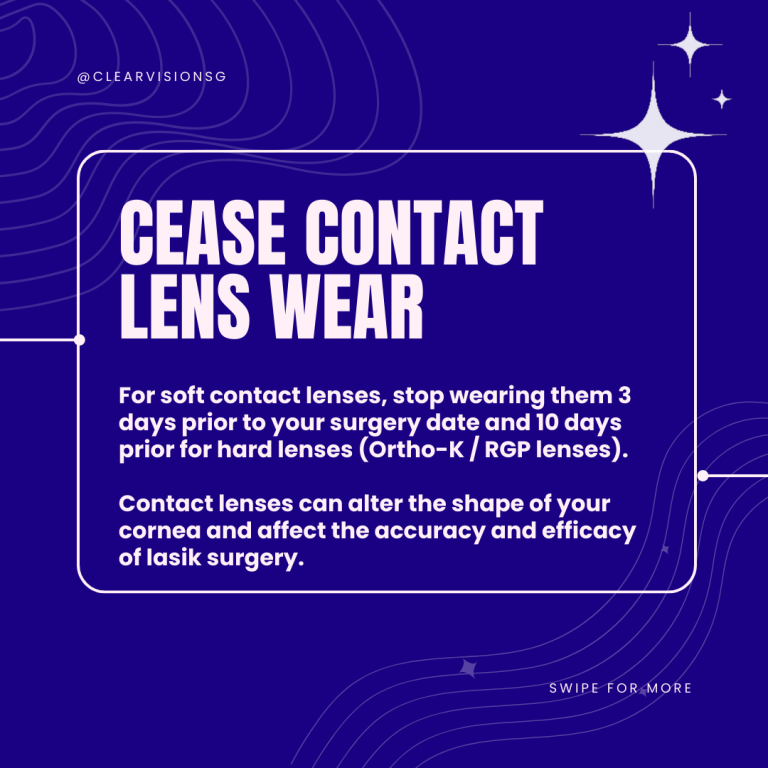 Cease Lens Wearing
Similar to the pre-lasik evaluation, you will have to cease contact lens wearing for 3 days (soft lenses), and 10 days (Ortho-K/RGP lenses) prior to surgery. Contact lenses can alter the shape of your cornea and affect the efficacy of the surgery.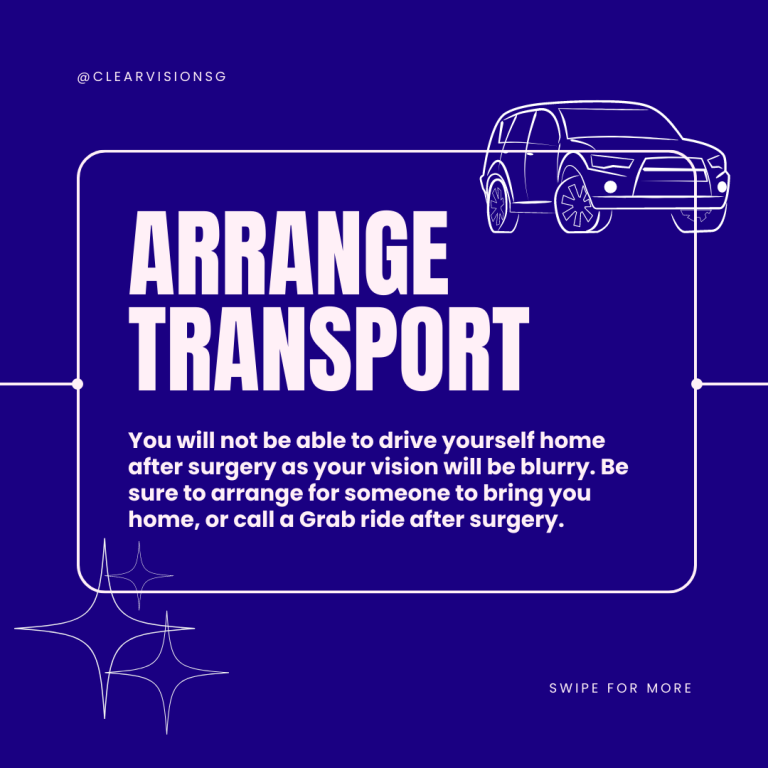 Arrange Transport
Next, ensure that you have arranged transport to go home after surgery, as you will be unable to drive due to blurry vision. Patients might also experience some tearing and sensitivity to bright light, so we recommend calling a Grab or having someone drive you instead of taking the bus/train.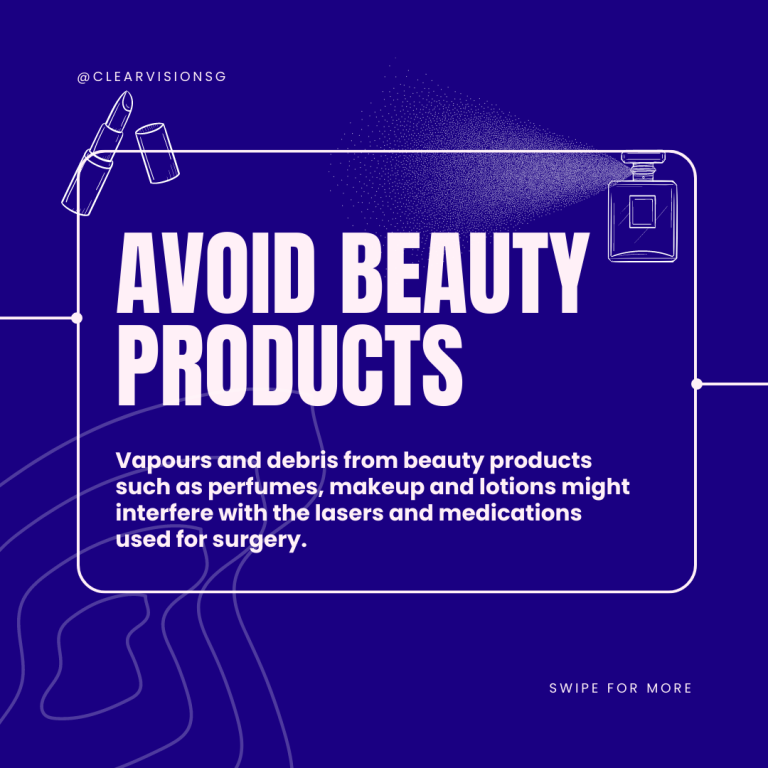 Avoid Beauty Products
Beauty products such as perfumes, makeup and lotions produce vapours and debris which may interfere with the equipment and medications used during surgery.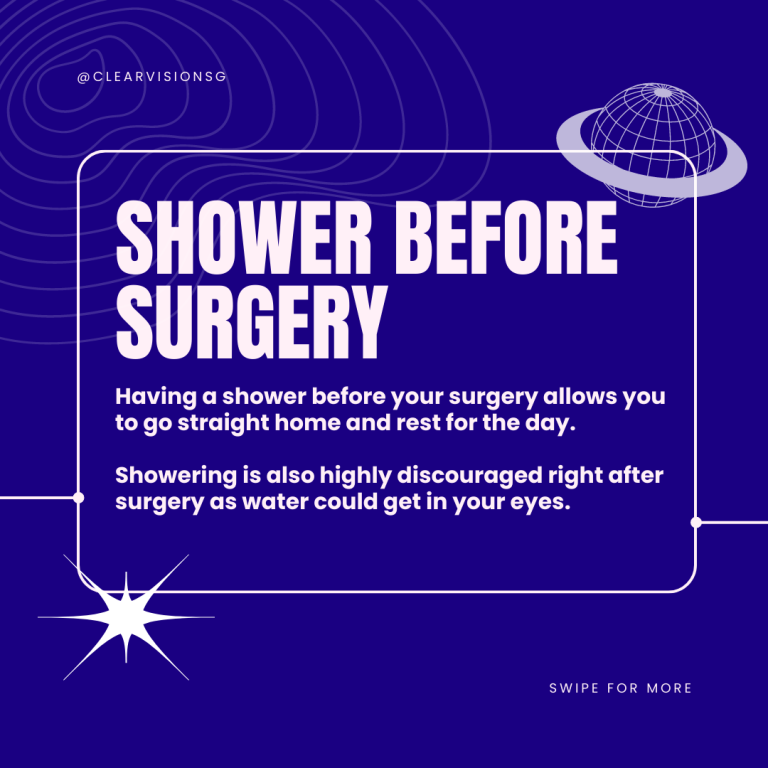 Shower before Surgery
Having a shower before the surgery allows you to go straight home and rest immediately after your surgery. In any case, it is also highly discouraged to shower right after the procedure as water may enter your eyes, heightening the risk of infections.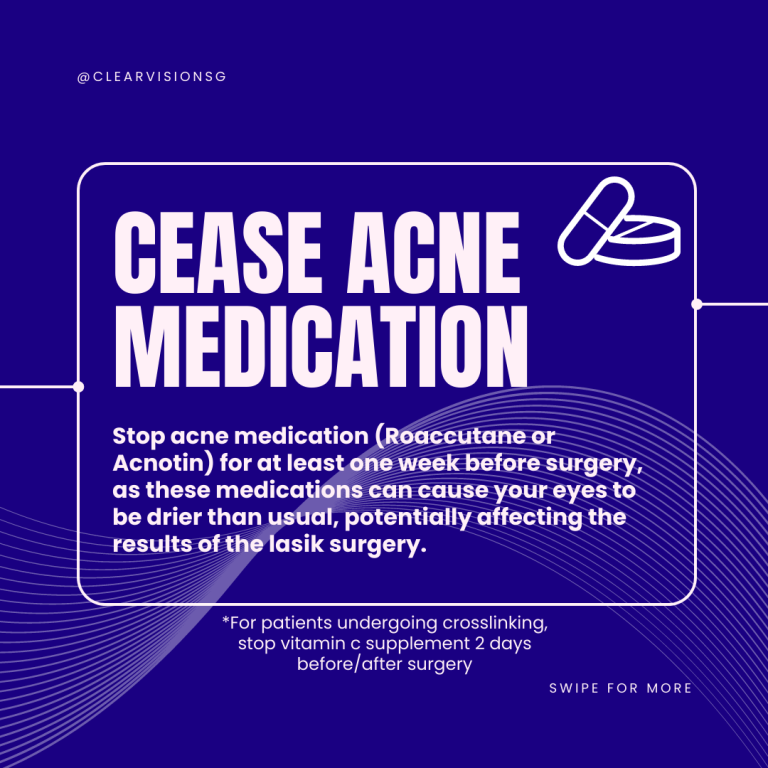 Cease Acne Medication
Acne medication such as Roaccutane and Acnotin need to be stopped for at least one week prior to your surgery. These acne medications can cause your eyes to be drier than usual, potentially affecting the results of the lasik surgery. For patients undergoing crosslinking, please cease Vitamin C supplements 2 days before and after the surgery.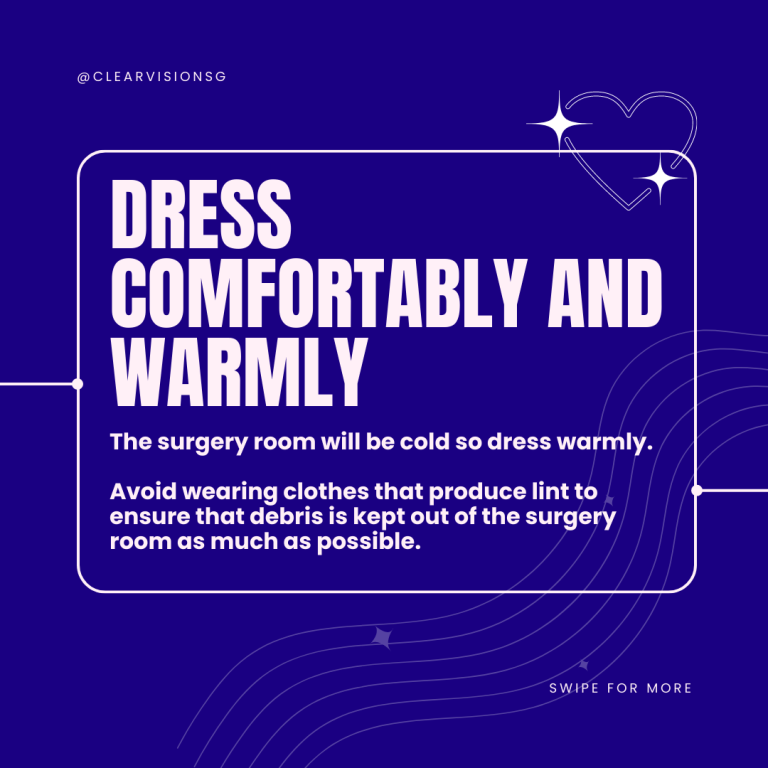 Dress Comfortably
The surgery room will be cold, so dress warmly! Avoid clothes which are likely to produce lint to ensure that all debris is kept out of the surgery room as much as possible.
Lasik Surgery Do's and Dont's
Learn about what you should and shouldn't do during lasik surgery, to ensure you are well prepared for a successful result!
The evaluation costs $37.50 and will take around 1 – 2 hours.
It will include a series of eye tests as well as a personal consultation with your lasik surgeon.
Suitability Evaluation Guide
Learn more about what to expect during your suitability evaluation.
Our suitability evaluations typically take place during these times, subject to availability –
Mondays
2:30 PM – 3:30 PM
Tuesdays

9:00 AM

2:30 PM – 5:15 PM

Wednesdays
9:00 AM
Thursdays
2:30 PM – 3:30 PM
Fridays

9:00 AM – 11:00 AM

2:30 PM – 5:15 PM
Just let us know which days and times work for you and we'll do our best to accommodate.