When it comes to lasik, the easiest step of the journey is actually the surgery! Lasik surgery is painless and only takes around 5 minutes per eye. All that is required of you is to stay calm and look straight at the fixation light during surgery.
However, the moment you step out of the surgery room starts the next and most important step of your journey – the recovery phase. During the recovery phase, your diligence and care for your eyes plays a huge role in ensuring a safe and smooth recovery.
The efficacy of your surgery is also highly dependent on how closely you follow the doctor's post-operative care instructions, which will include these 8 points: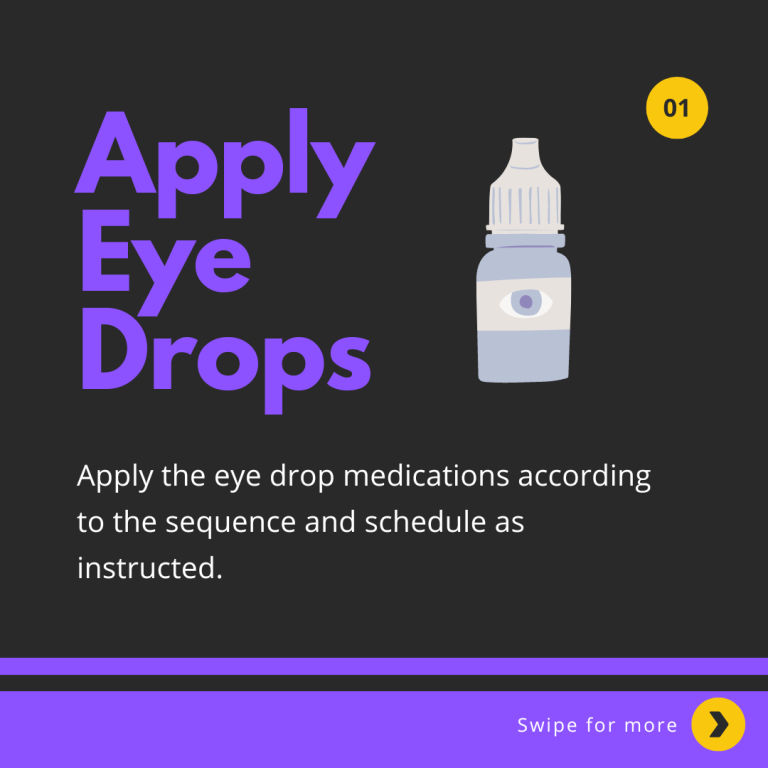 1. Apply Eye Drops
Apply the eye drop medications according to the sequence and schedule as instructed.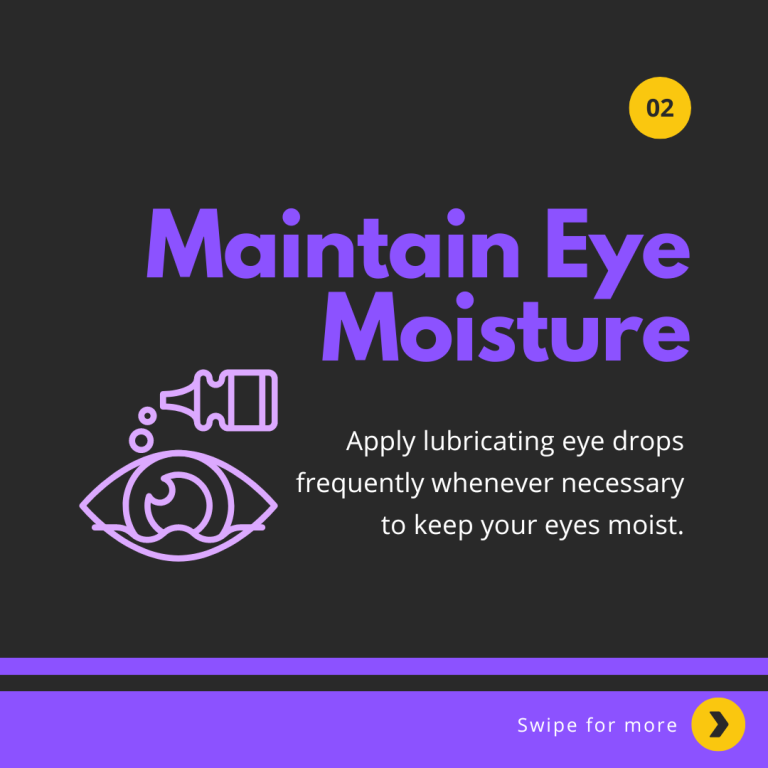 2. Maintain Eye Moisture
Apply lubricating eye drops frequently whenever necessary to keep your eyes moist.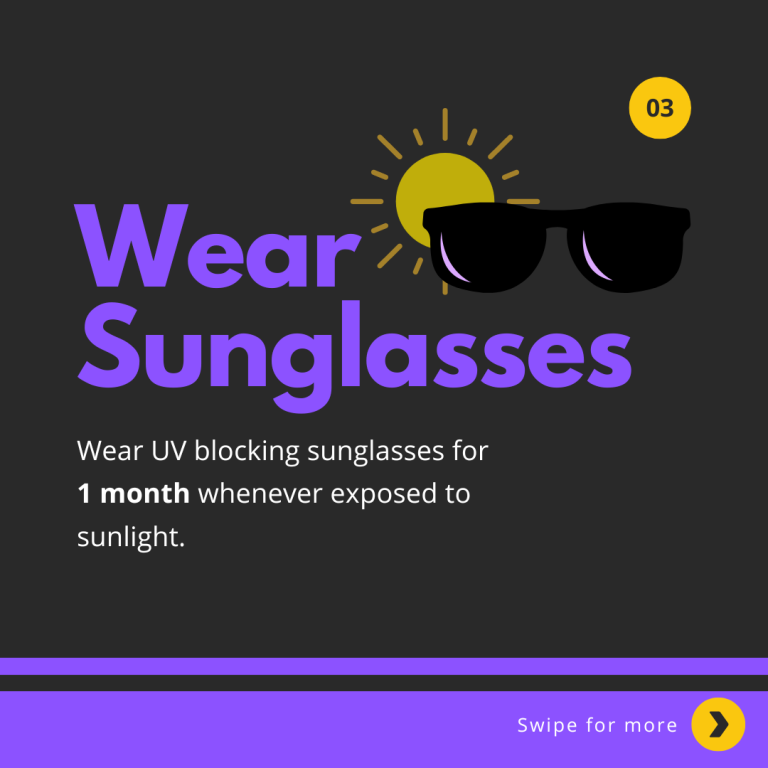 3. Wear Sunglasses
Wear UV blocking sunglasses for 1 month whenever exposed to sunlight.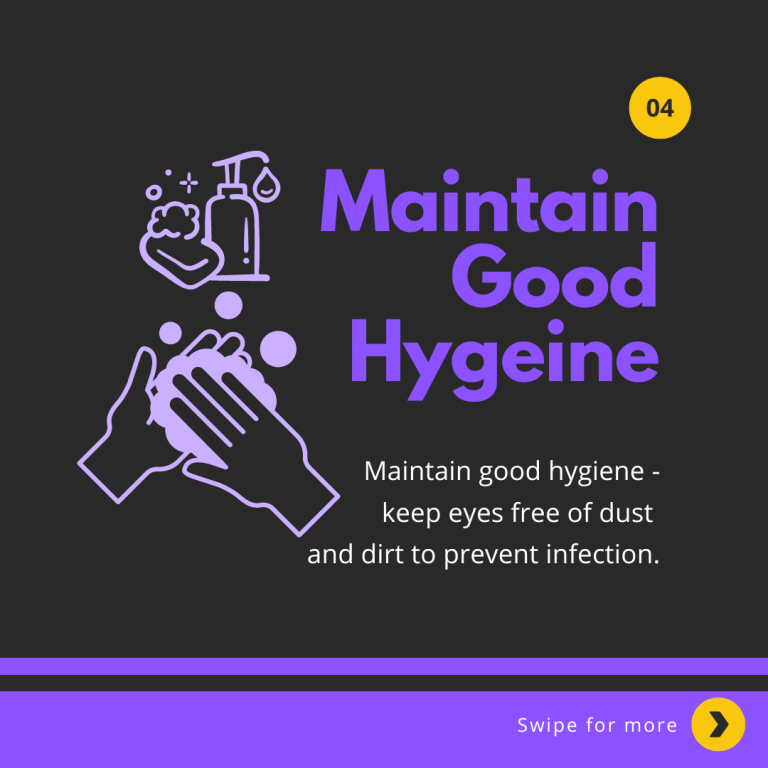 4. Maintain Good Hygiene
Maintain good hygiene – keep eyes free of dust and dirt to prevent infection.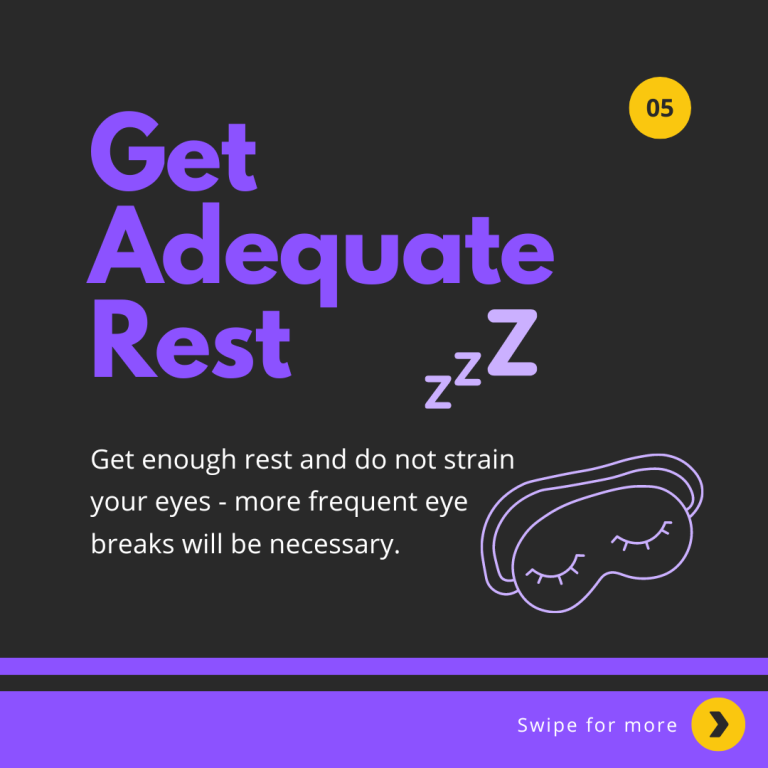 5. Get Adequate Rest
Get enough rest and do not strain your eyes – more frequent eye breaks will be necessary.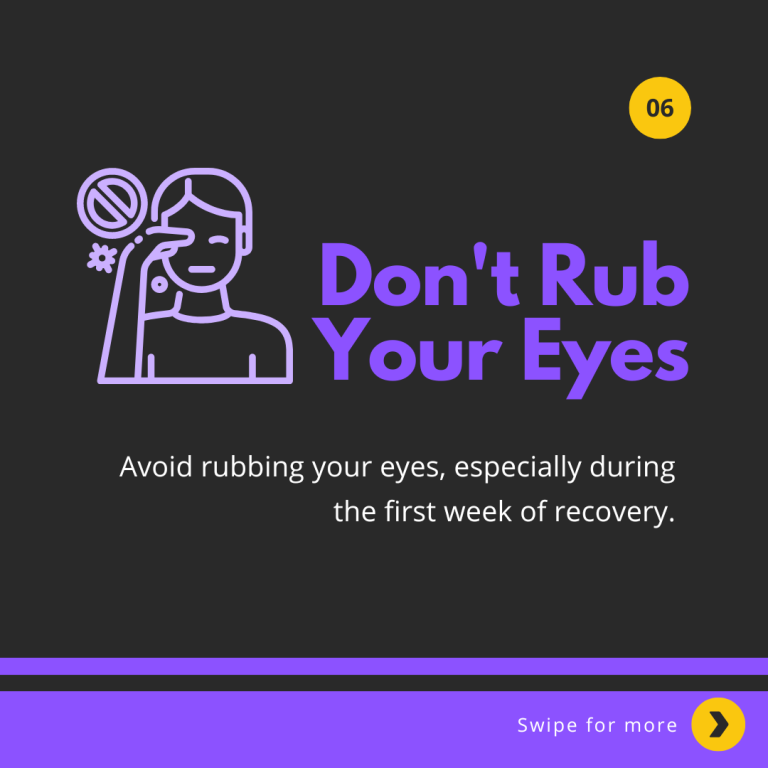 6. Don't Rub Your Eyes
Avoid rubbing your eyes, especially during the first week of recovery.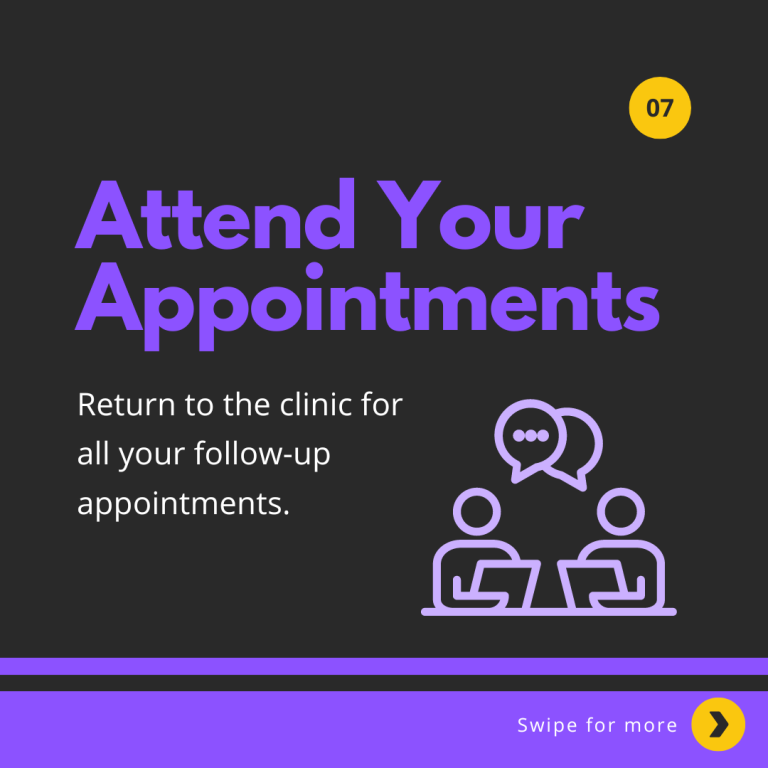 7. Attend Your Appointments
Return to the clinic for all your follow-up appointments.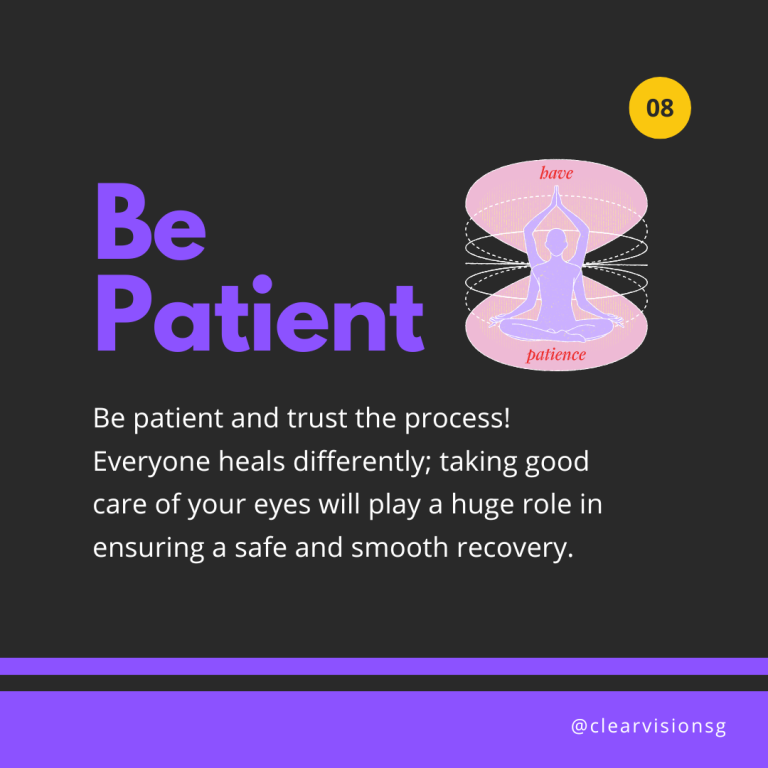 8. Be Patient
Be patient and trust the process! Everyone heals differently; taking good care of your eyes will play a huge role in ensuring a safe smooth recovery.
The path to full visual recovery is a gradual but steady one, taking between 1 – 3 months depending on how high your myopia was. During recovery, your vision will fluctuate but progressively improve over time. 
The importance of being patient and trusting the process also cannot be understated. Our advice to patients is to try not to equate the clarity of vision to how well your eyes are healing – clear vision might not mean you are completely healed and can stop following the post-op care instructions – similarly, blur vision does not mean that your eyes are not healing well.
The evaluation costs $37.50 and will take around 1 – 2 hours.
It will include a series of eye tests as well as a personal consultation with your lasik surgeon.
Suitability Evaluation Guide
Learn more about what to expect during your suitability evaluation.
Our suitability evaluations typically take place during these times, subject to availability –
Mondays
2:30 PM – 3:30 PM
Tuesdays

9:00 AM

2:30 PM – 5:15 PM

Wednesdays
9:00 AM
Thursdays
2:30 PM – 3:30 PM
Fridays

9:00 AM – 11:00 AM

2:30 PM – 5:15 PM
Just let us know which days and times work for you and we'll do our best to accommodate.