Lasik surgery is quick, simple and painless. However, during surgery patients will be required to follow certain instructions and keep some things in mind – cooperation is critical to the success of the surgery!
In this article we've gathered some important do's and don'ts to be aware of before and during surgery, to help you better anticipate and prepare for your procedure: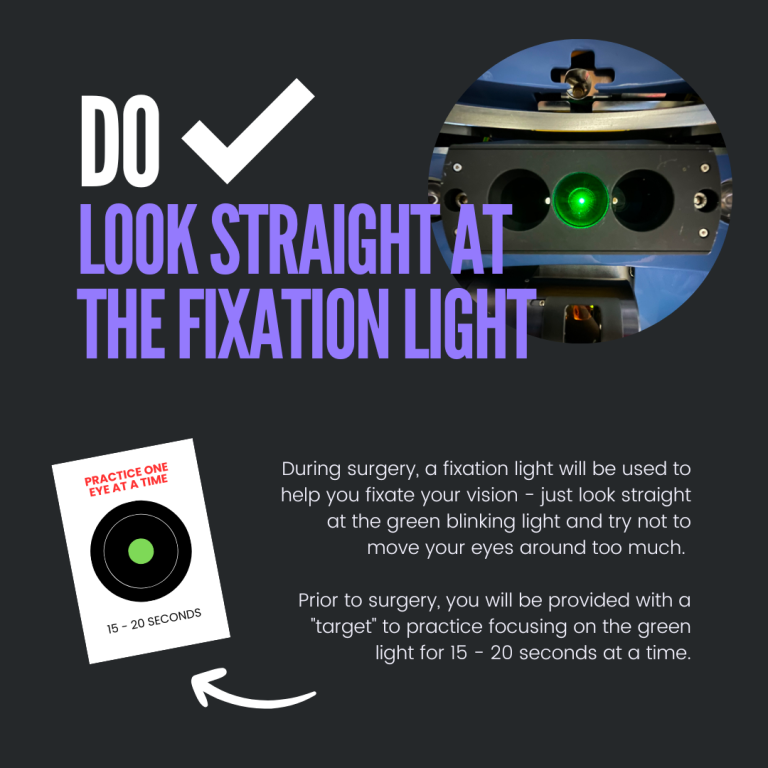 Do focus on the green light / Do look straight at the guiding light
During surgery, a fixation light will be used to help you fixate your vision – just look straight at the green blinking light and try not to move your eyes around too much.
Prior to surgery, you will be provided with a "target" to practice focusing on the green light for 15 – 20 seconds at a time.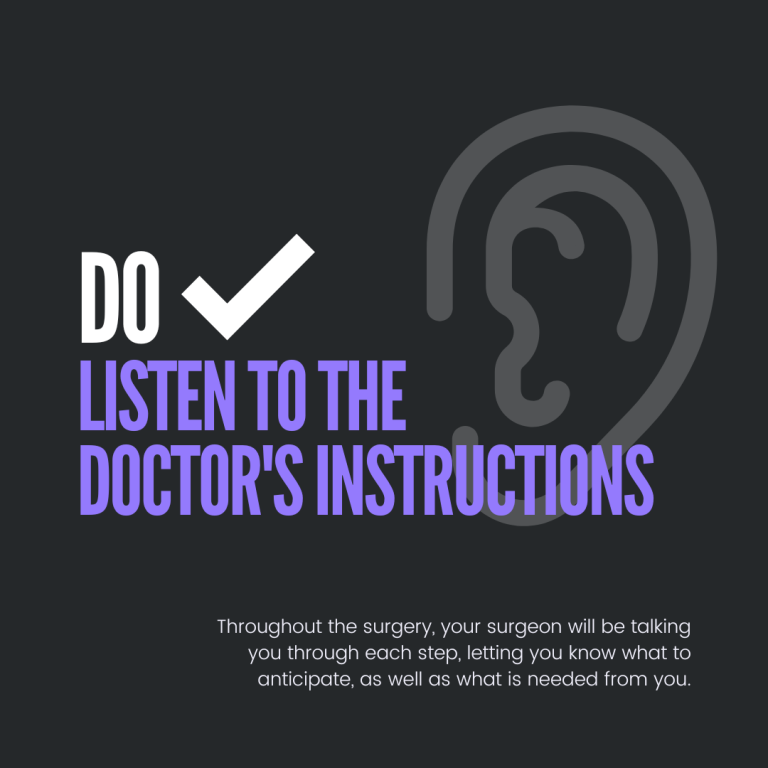 Do listen to the doctor's instructions
Throughout the surgery, your surgeon will be talking you through each step, letting you know what to anticipate, as well as what is needed from you.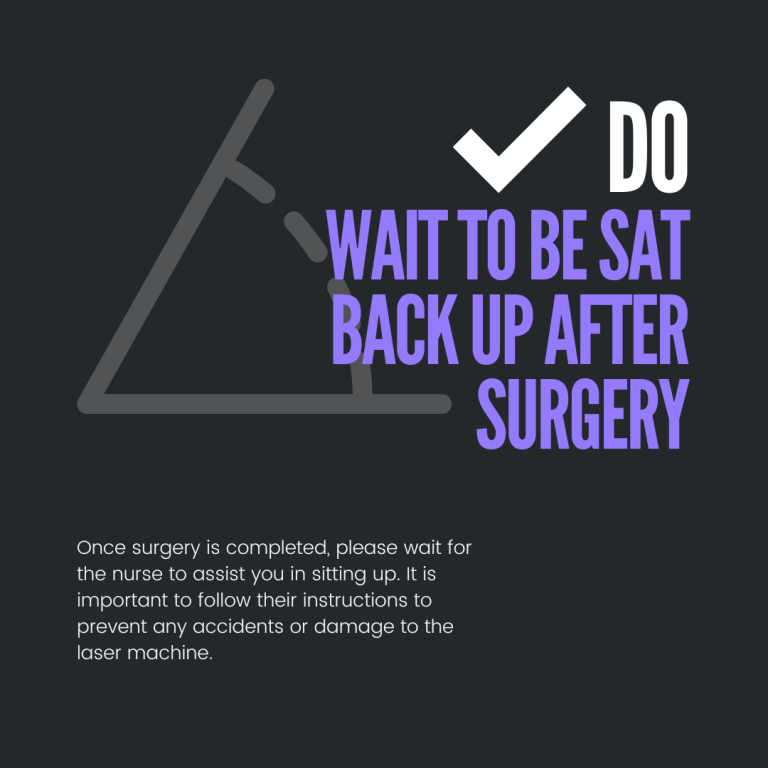 Do wait to be sat back up after surgery
Once surgery is completed, please wait for the nurse to assist you in sitting up. It is important to follow their instructions to prevent any accidents or damage to the laser machine.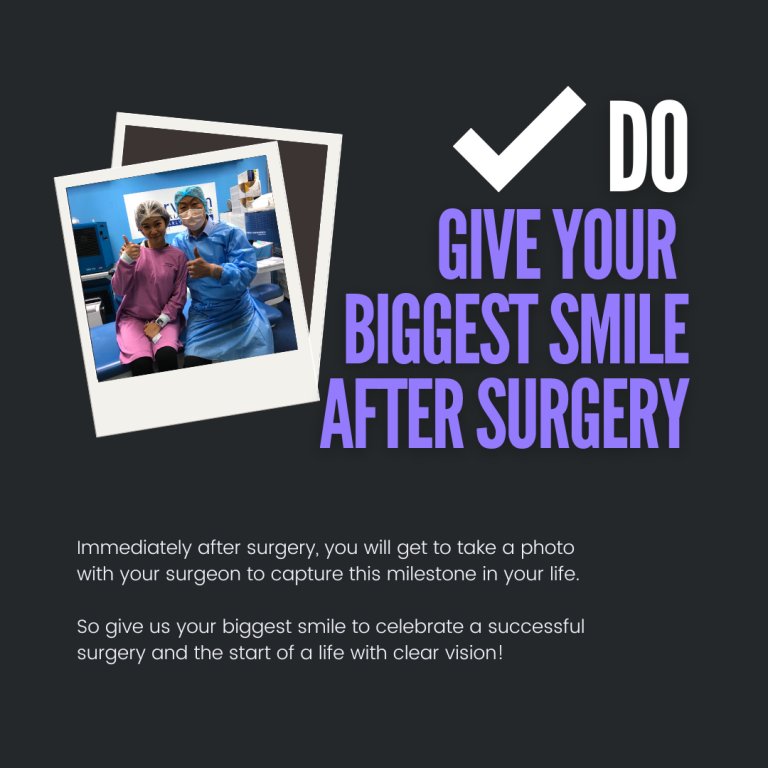 Do give your biggest smile when you're done
Immediately after the surgery, you will get to take a photo with your surgeon to capture this milestone in your life.
So give us your biggest smile to celebrate a successful surgery and the start of a life with clear vision!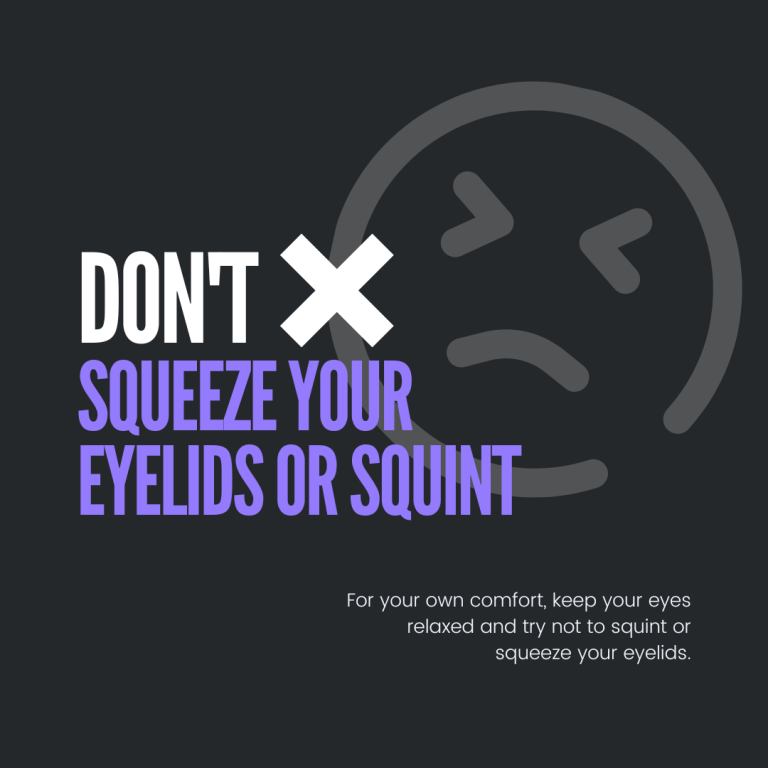 Don't squeeze your eyelids or squint
For your own comfort, keep your eyes relaxed and try not to squint or squeeze your eyelids.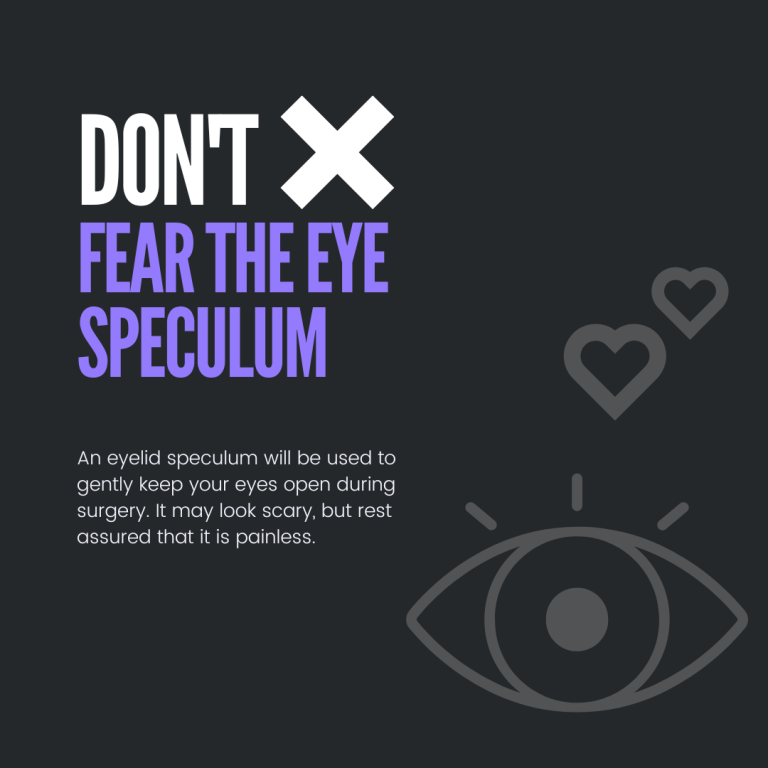 Don't fear the eyelid speculum
An eyelid speculum will be used to gently keep your eyes open during surgery. It may look scary, but rest assured that it is painless.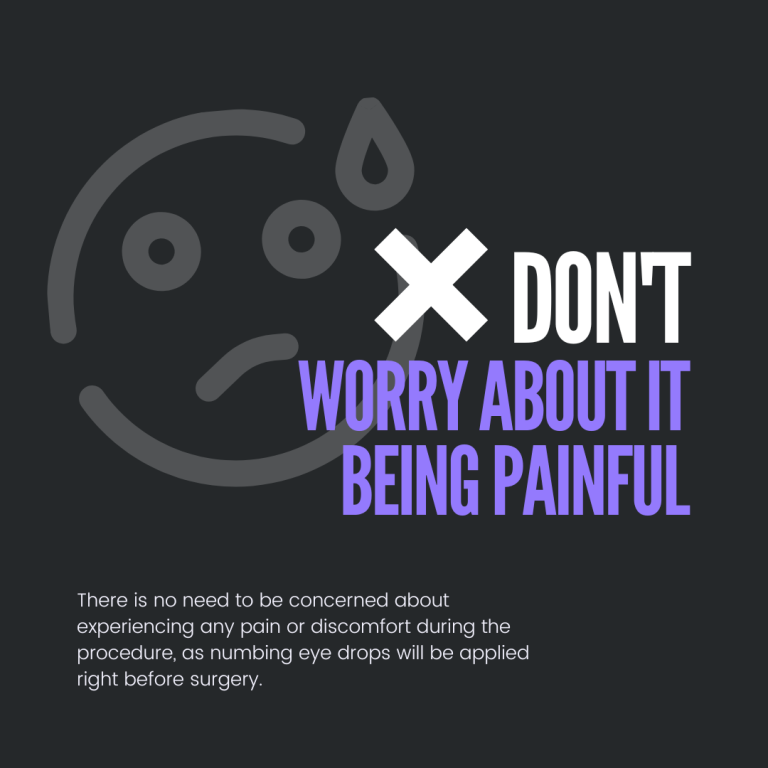 Don't worry about pain
There is no need to be concerned about experiencing any pain or discomfort during the procedure, as numbing eye drops will be applied right before surgery.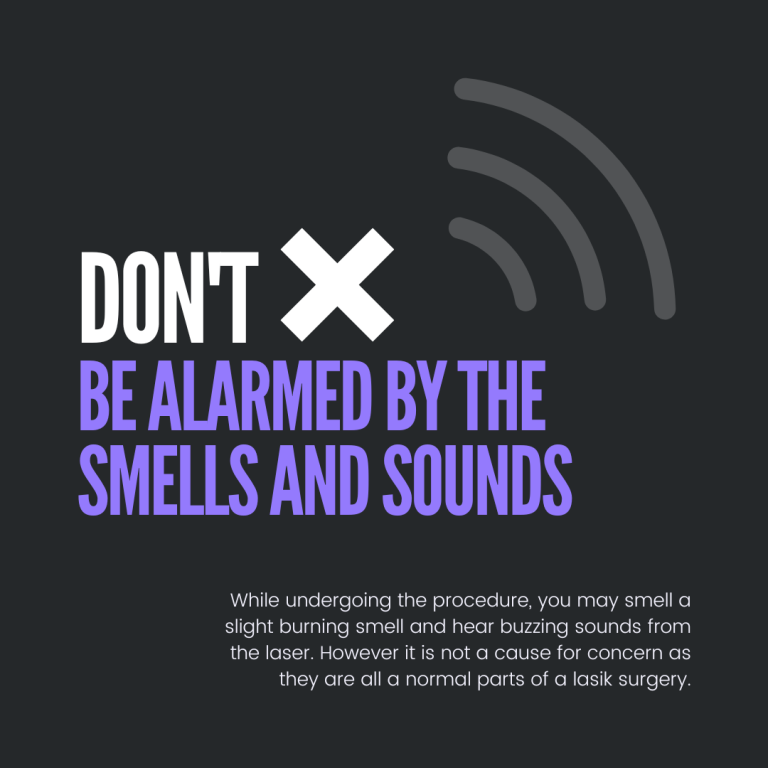 Don't be alarmed by the smells and sounds
While undergoing the procedure, you may smell a slight burning smell and hear buzzing sounds from the laser. However it is not a cause for concern as they are all a normal part of the surgery.
If you're still experiencing anxious thoughts and apprehension about lasik surgery, we recommend checking out our post about the infamous 'Final Destination Lasik Scene', where we debunk common myths and misconceptions about the procedure!
The evaluation costs $37.50 and will take around 1 – 2 hours.
It will include a series of eye tests as well as a personal consultation with your lasik surgeon.
Suitability Evaluation Guide
Learn more about what to expect during your suitability evaluation.
Our suitability evaluations typically take place during these times, subject to availability –
Mondays
2:30 PM – 3:30 PM
Tuesdays

9:00 AM

2:30 PM – 5:15 PM

Wednesdays
9:00 AM
Thursdays
2:30 PM – 3:30 PM
Fridays

9:00 AM – 11:00 AM

2:30 PM – 5:15 PM
Just let us know which days and times work for you and we'll do our best to accommodate.