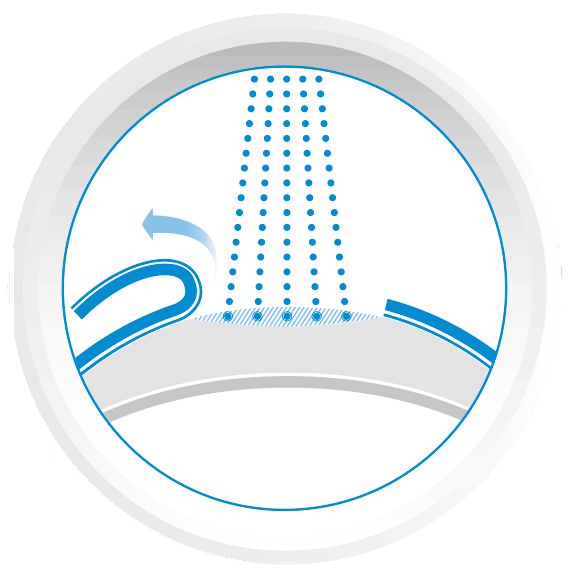 Femto-LASIK
At Clearvision, we provide Femtolasik, a bladeless form of the LASIK procedure. The flap is created with a fast and precise femtosecond (ultrashort pulse) laser.
What is LASIK?
Laser In-Situ Keratomileusis or more widely known as LASIK, is a flap-based laser vision correction surgery that can correct myopia, hyperopia and astigmatism.
Introduced in the early 1990s. This flap-based laser vision correction surgery has become one of the most popular choices for correcting refractive errors.
With LASIK, a thin corneal tissue (flap), is created in the outer layer of the cornea. The flap is then folded back to expose the underlying corneal stroma tissue, which is then reshaped with an excimer laser to correct the refractive error.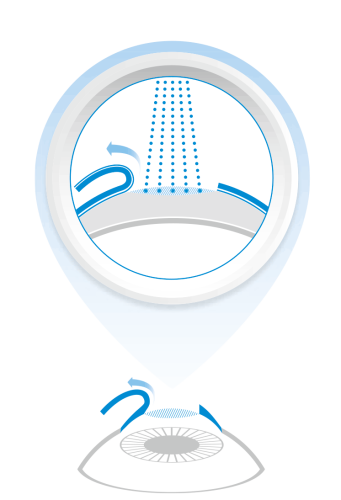 How does Femto-LASIK work?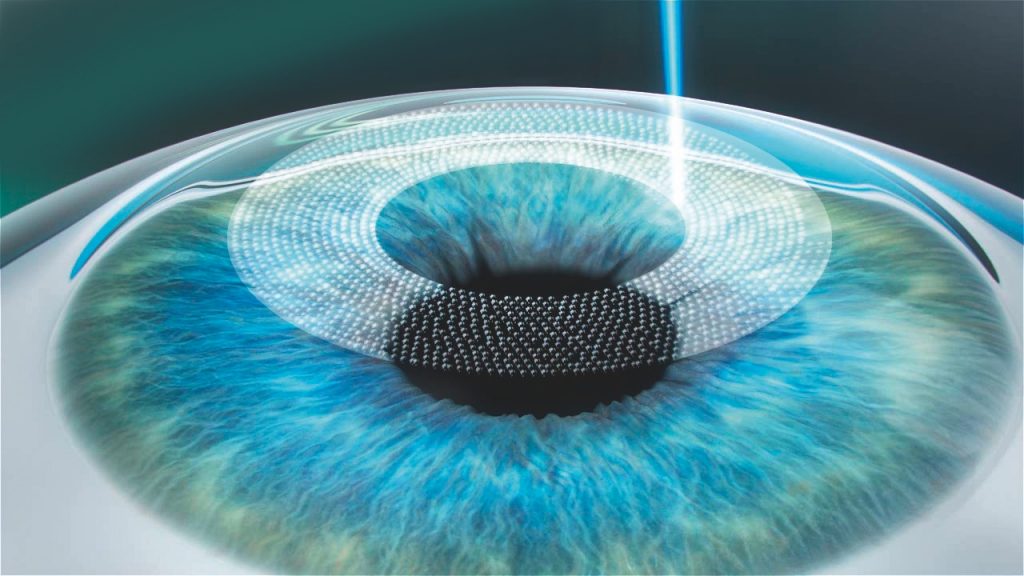 Step 1
Numbing eyedrops is administered to the eye. A suction ring is applied to the eye and a corneal flap is then created using a femtosecond laser on the surface of the cornea.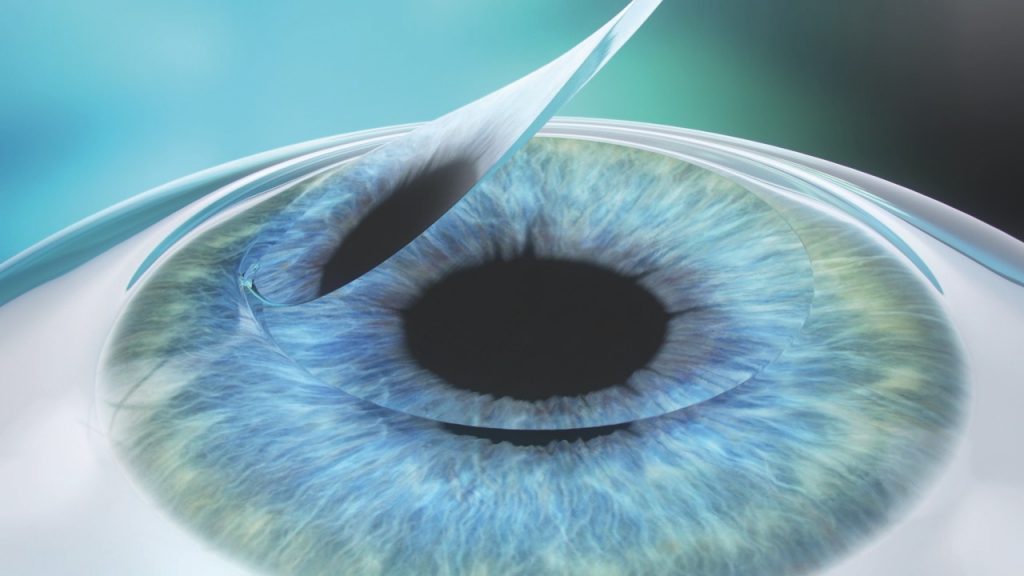 Step 2
The flap is lifted up in preparation for the reshaping of the inner corneal stroma tissue.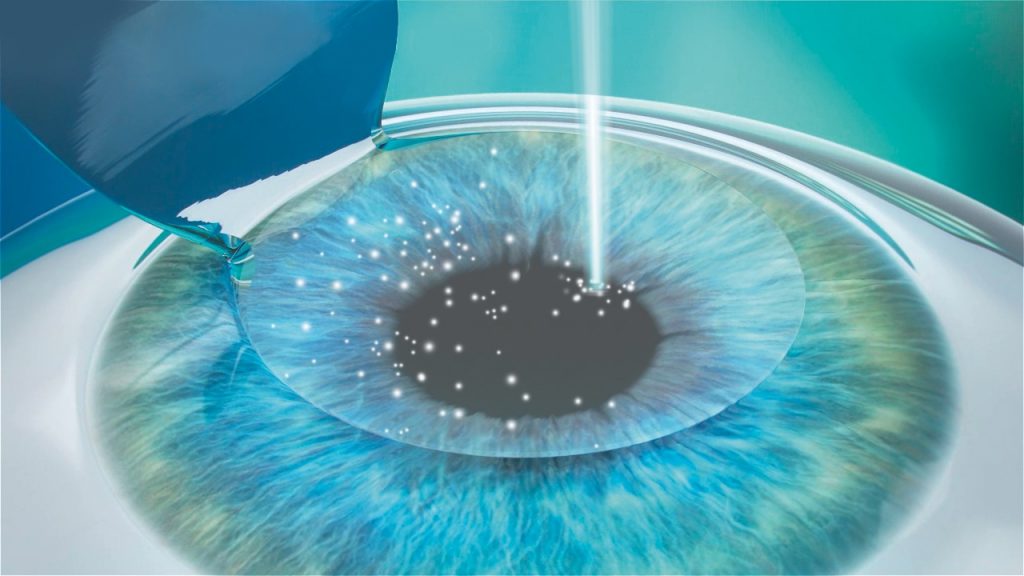 Step 3
The excimer laser is then used to reshape the cornea curvature to correct vision.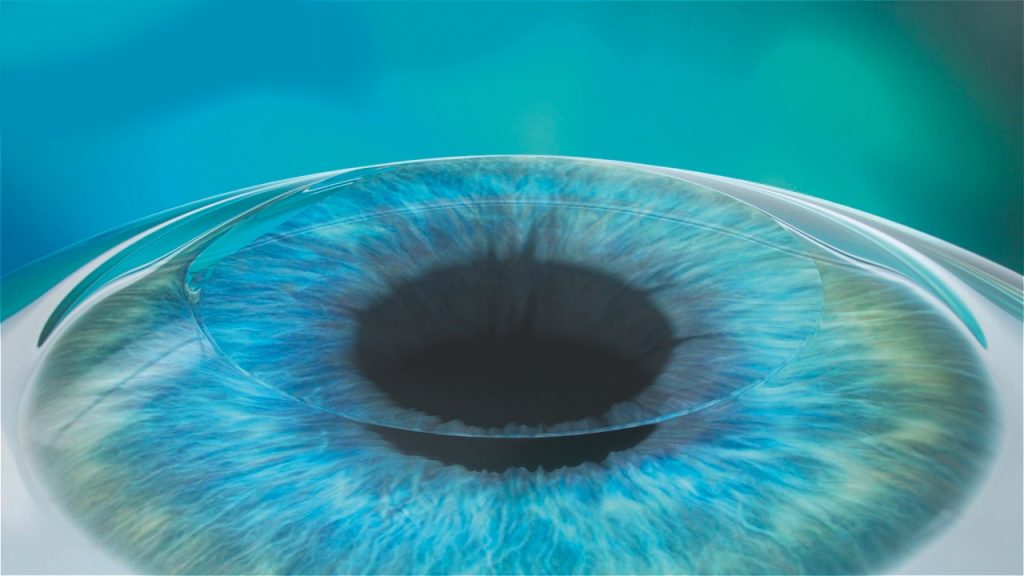 Step 4
The Flap is repositioned to its original position, protecting the eye much like a natural bandage.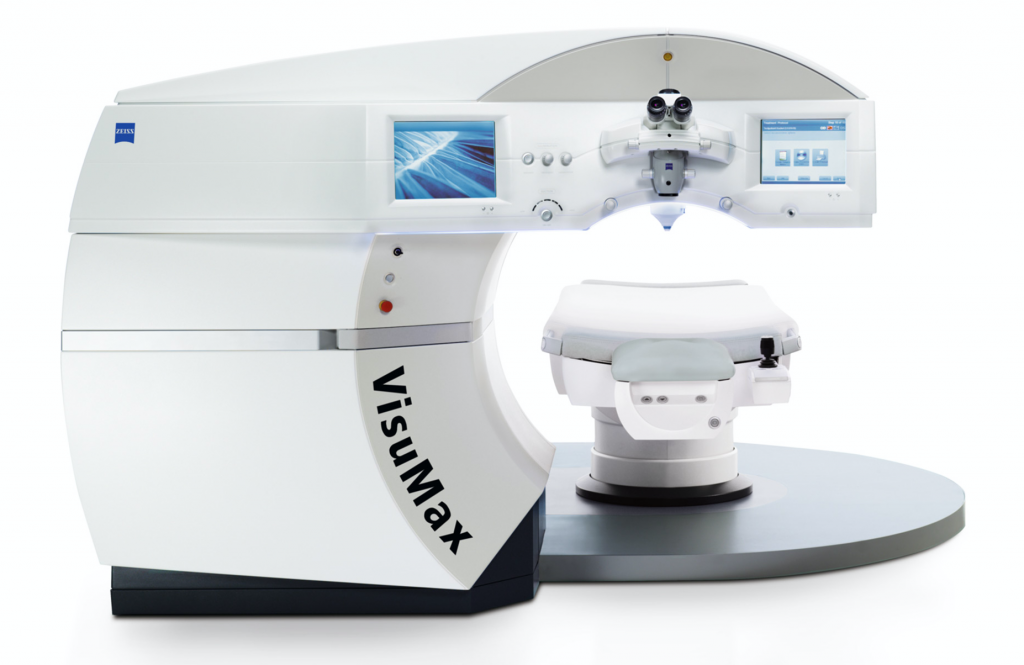 ZEISS VisuMax®
For our Femto LASIK procedures at Clearvision, we use the ZEISS VisuMax femtosecond laser, which implements femtosecond laser technology known for its precision, speed and gentle treatment technique.
With a pulse frequency of 500 kHz, the ZEISS VisuMax enables short treatment times, making procedures comfortable for our patients.
The evaluation costs $37.50 and will take around 1 – 2 hours.
It will include a series of eye tests as well as a personal consultation with your lasik surgeon.
Suitability Evaluation Guide
Learn more about what to expect during your suitability evaluation.
Our suitability evaluations typically take place during these times, subject to availability –
Mondays
2:30 PM – 3:30 PM
Tuesdays

9:00 AM

2:30 PM – 5:15 PM

Wednesdays
9:00 AM
Thursdays
2:30 PM – 3:30 PM
Fridays

9:00 AM – 11:00 AM

2:30 PM – 5:15 PM
Just let us know which days and times work for you and we'll do our best to accommodate.