Consultant Ophthalmologist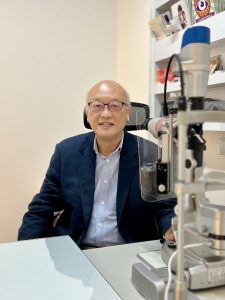 MBBS (London), Dip (Ophth), FRCSEd (Ophth), FAMS (Ophth)
Consultant Ophthalmologist Dr Piyah Phong specialises in phacoemulsification cataract surgery, intraocular lens implants, glaucoma surgery, strabismus surgery, lachrymal surgery and reconstructive eye lid surgery. He also performs laser treatment for diabetic retina disease, degenerative retina disease, retinal holes and age-related macular degeneration.
MBBS from University of London in 1972
FRCS (Ophth) from Royal College of Surgeons, Edinburgh in 1979
FAMS (Ophthalmology) from Academy of Medicine, Singapore in 1982.
Professional Positions and memberships
Member, Singapore Society of Ophthalmology
Member, Academy of Medicine
Member, Fellow Royal College of Surgeons Edinburgh
Member, Singapore Medical Association