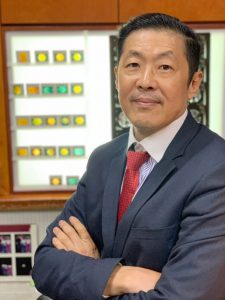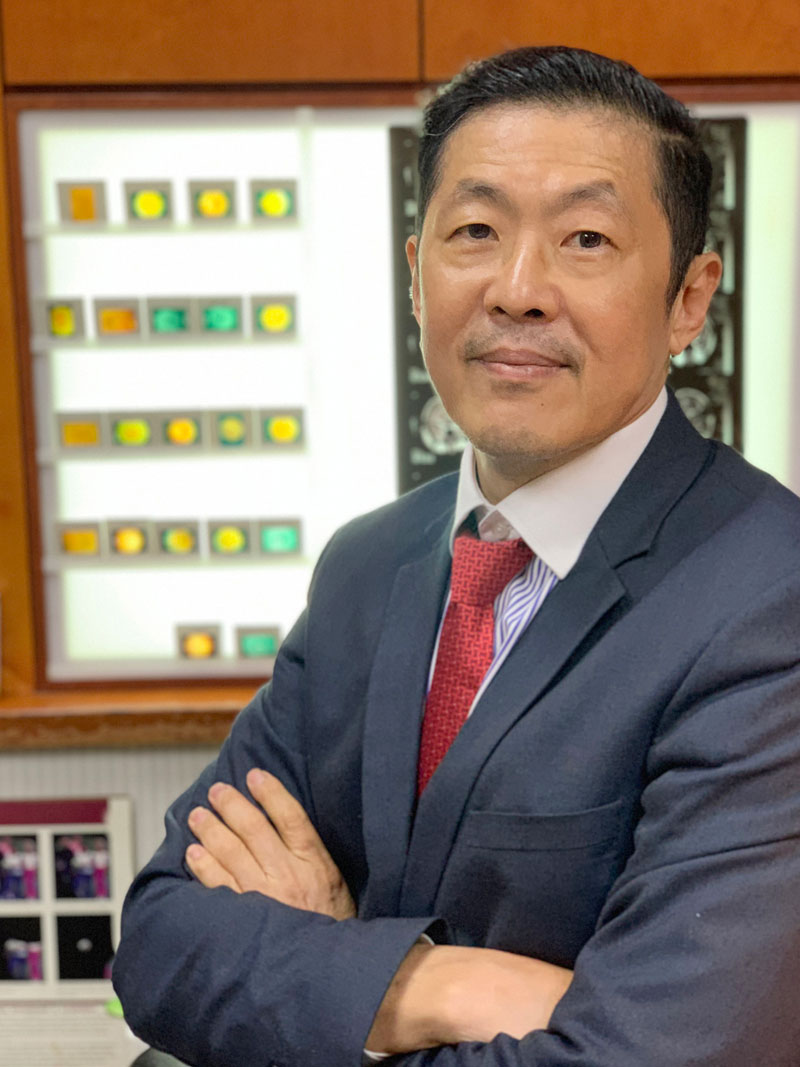 LASIK, Katarak and Bedah Implant
MBBS, FRCS (glas), FRCOphth (UK), FAMS
Singapura, Britania Raya, Amerika Serikat
Dr. Tony Ho adalah seorang sosok yang dihormati di bidang bedah refraksi mata, beliau mempunyai pengalaman lebih dari 25 tahun. Dr Tony Ho adalah penerima penghargaan American Academy of Ophthalmology dan Royal College of Ophthalmology Inggris dan Beasiswa Merit Lokal Komisi Layanan Publik Singapura. Pada tahun 1992, Dr. Ho menjalani pelatihan mata sub-spesialis yang terakreditasi penuh di AS, pelatihan di dari Bascom Palmer Eye Institute. Dia juga menerima pelatihan di Rumah Sakit Mata Moorfields dan Institut Mata Tennant.
Pada tahun 2001, Dr Ho mendirikan pusat mata dan LASIK  Clearvision, yang berdedikasi di kualitas dan keamanan operasi LASIK. Pada tanggal November 2004, Dr Ho melakukan operasi epi-LASIK (operasi LASIK tanpa flap dan pisau bedah) di Singapura.
Dr Ho juga, mengeluarkan banyak makalah ilimia, Dr Ho juga menulis dan menerbitkan 5 buku. Bukunya yang berjudul "The Complete Eye Care book" menerima penhargaan dari National Book Development di Singapura, dan telah terjual lebih dari 8,000 buku dalam setahun. Di tahun 1990, Dr Ho mempublikasikan makalah ilmiah mengenai laser iridotomy untuk perawatan glaukoma yang sekarang telah banyak digunakan oleh dokter-dokter di seluruh dunia.
Selalu merangkul perubahan dan inovasi, Dr Ho saat ini adalah pendukung kuat di operasi laser mata tanpa pisah bedah dan lapisan glap. Sekarang, sebagai pendiri dan dokter utama di klinik lasik dan mata Clearvision, Dr Tony Ho membantu pasiennya untuk melihat dengan jelas melalui prosedur SafeSight TransPRK dan ReLEx SMILE.
Pandangan jelas dan aman melalui prosedur invasif minimal SafeSight TransPRK dan ReLEX SMILE. Hubungi kami do +65 6100 2020 untuk membuat jadwal dengan Dr Tony Ho.
Fellow of the Royal College of Surgeons of Glasgow (FRCS, Glasgow)
Fellow of the Royal College of Ophthalmologists of the United Kingdom (FRCOphth, London)
Fellow of the Academy of Medicine of Singapore (FAMS)
Fellow of American Academy of Ophthalmology
Dr Ho menerima beasiswa dari Public Service Commision (PSC). Dan juga menerima beasiswa ganda dari Ministry of Health (MOH)'s Higher Manpower Development Plan (HDMP).