SMILE (Small Incision Lenticule Extraction) is a minimally invasive laser vision correction procedure that does not require the creation of corneal flap, leaving the outer corneal structure intact.
SMILE uses only one type of laser, which is the femtosecond (ultrashort pulse) laser to create a small lens-shaped tissue called the lenticule, beneath the cornea surface. The same laser creates a small incision (2 mm) at the side of the cornea through which the lenticule is removed. This changes the shape of the cornea, therefore achieving the desired refractive correction.
Introduced in 2011 by ZEISS as ReLEx SMILE, SMILE was brought into Singapore in 2014. And in 2016, it was introduced into the US after passing the US Food and Drug Administration's (FDA) notoriously strict regulations and safety standards.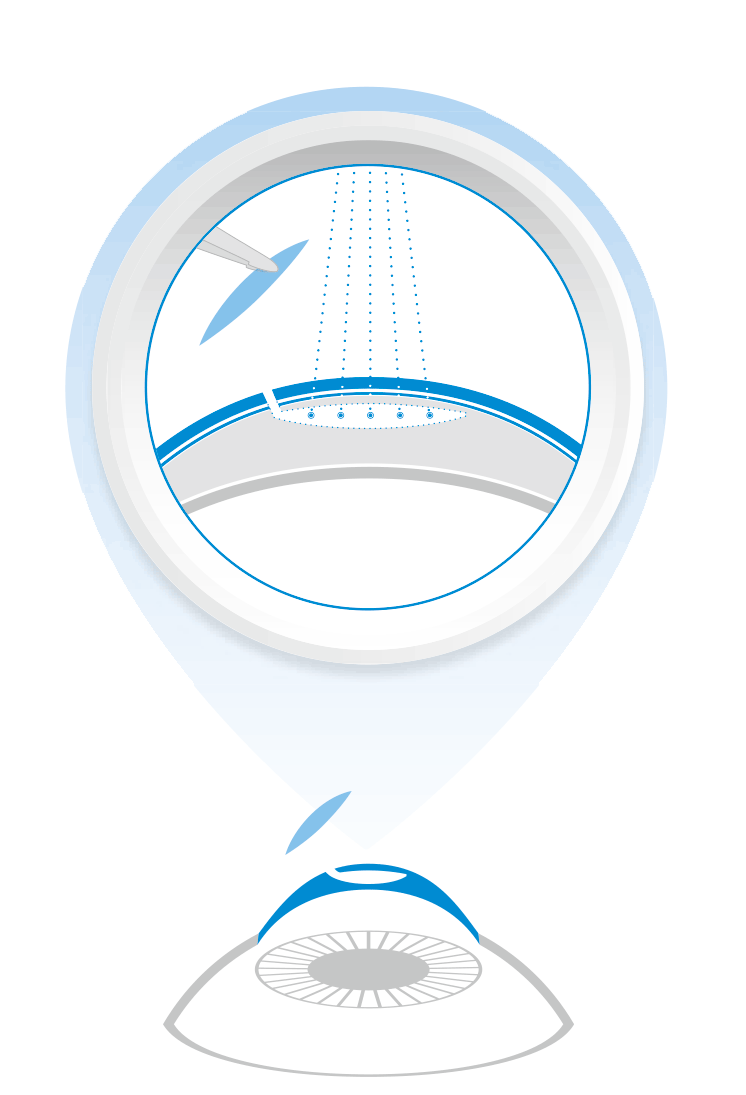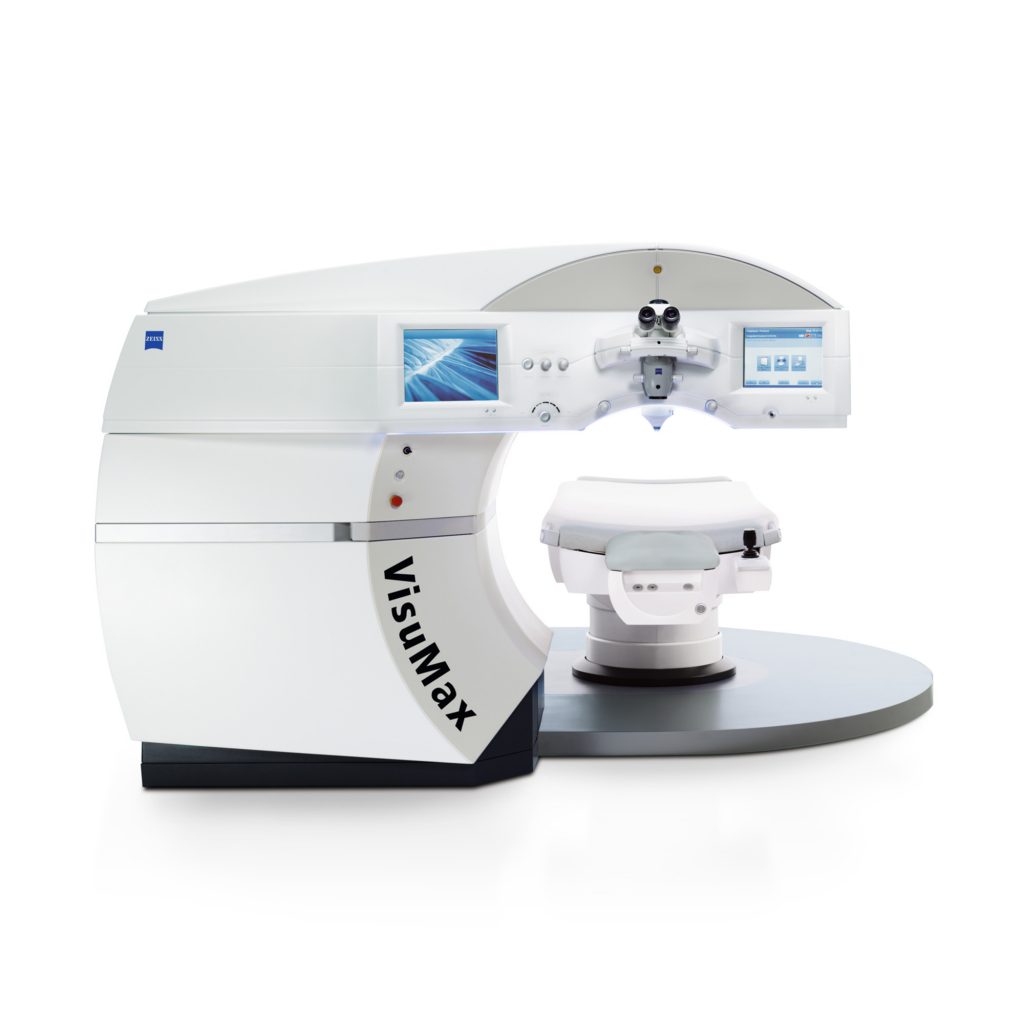 VisuMax® From ZEISS
SMILE is performed on the VisuMax® femtosecond laser system from ZEISS. It is characterised by its speed, precision, and gentle treatment technique. This results in a short and comfortable recovery for patients.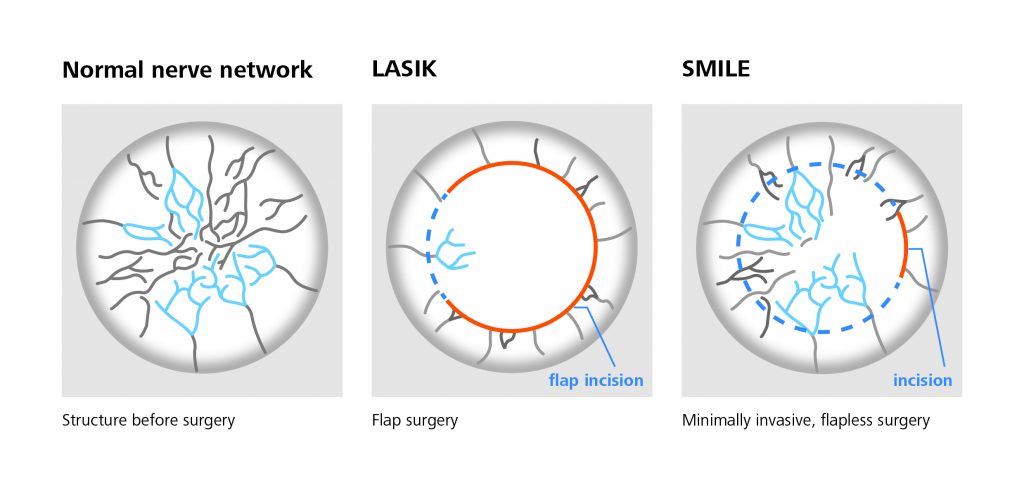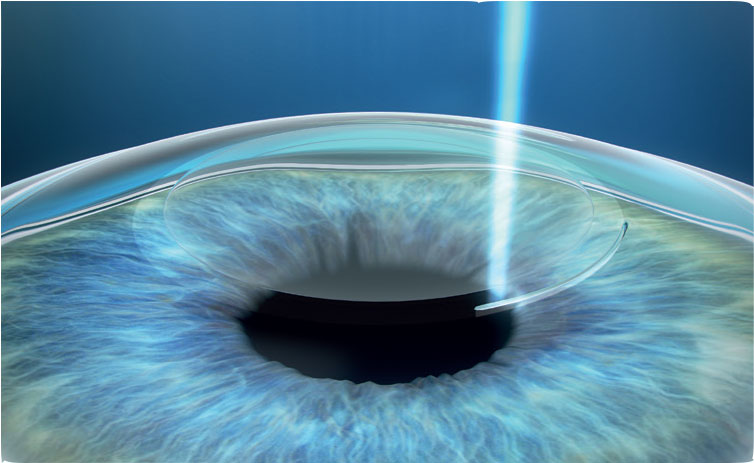 Step 1: Lenticule creation. A small piece of corneal tissue (lenticule) and a small incision (3.5 mm) are created beneath the surface of the cornea.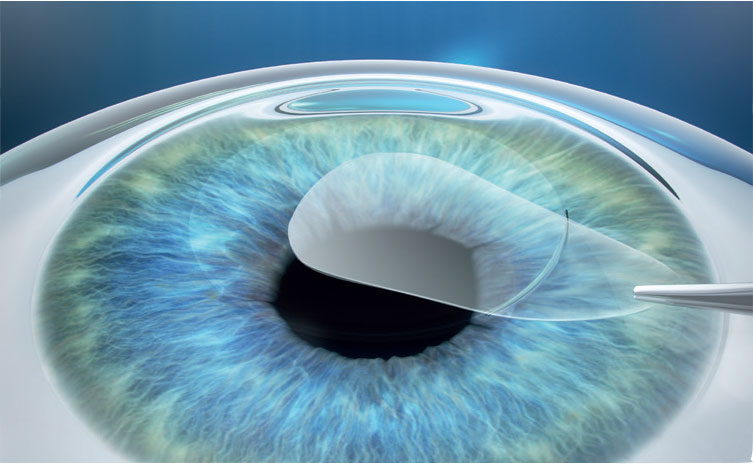 Step 2: Lenticule removal. The lenticule is removed through the small incision from inside the cornea.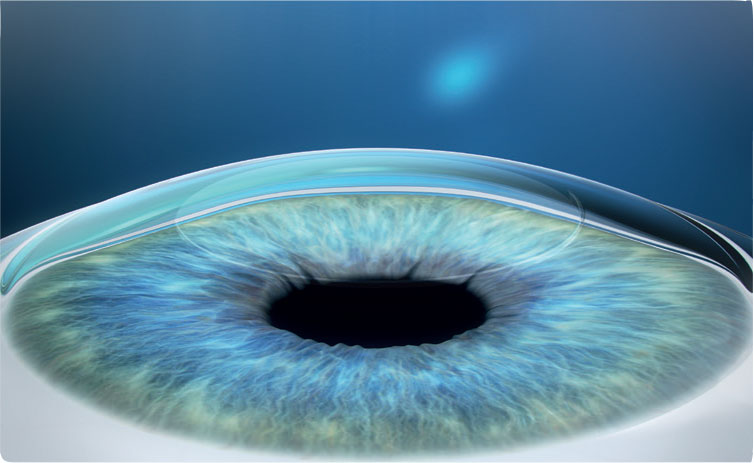 Step 3: Impairment is corrected. Removing the lenticule changes the shape of the cornea, achieving the desired refractive correction.
The evaluation costs $37.50 and will take around 1 – 2 hours.
It will include a series of eye tests as well as a personal consultation with your lasik surgeon.
Suitability Evaluation Guide
Learn more about what to expect during your suitability evaluation.
Our suitability evaluations typically take place during these times, subject to availability –
Mondays
2:30 PM – 3:30 PM
Tuesdays

9:00 AM

2:30 PM – 5:15 PM

Wednesdays
9:00 AM
Thursdays
2:30 PM – 3:30 PM
Fridays

9:00 AM – 11:00 AM

2:30 PM – 5:15 PM
Just let us know which days and times work for you and we'll do our best to accommodate.