What is LASIK?
LASIK (Laser In-Situ Keratomileusis) is a flap-based laser vision correction surgery that can correct myopia, hyperopia and astigmatism.
Introduced in the early 1990s, this flap-based laser vision correction procedure has become one of the most popular and widely-known procedures for correcting refractive errors. It is so well known that the term "lasik" is used to refer to basically any type of laser vision correction.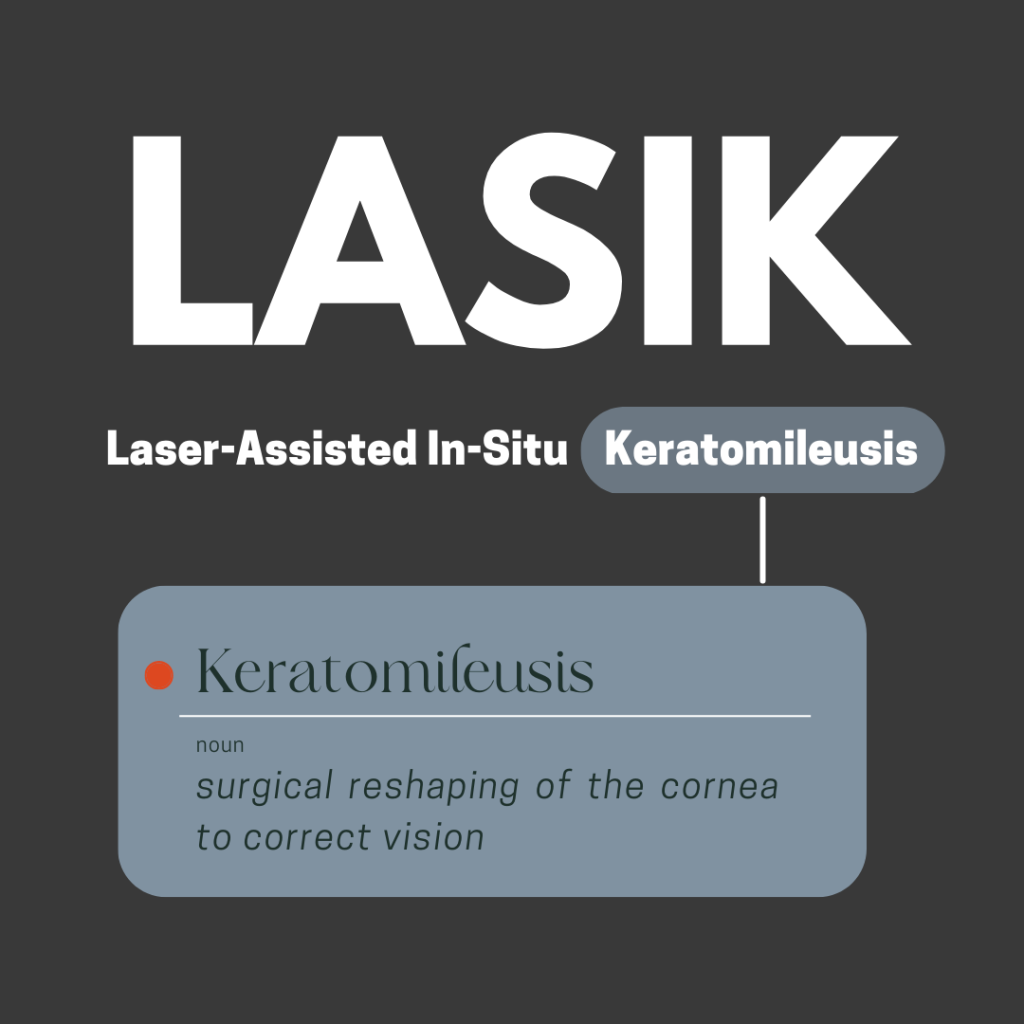 Laser-Assisted In-Situ
Keratomileusis
Definition of Keratomileusis – 
Surgical reshaping of the cornea to correct vision
Laser vision correction has been around for decades and has come a long way thanks to advancements in its technologies and techniques. Today, lasik surgery is painless, quick and easy. And with flap-less and blade-less procedures like Safe Sight TransPRK and SMILE, the path to clear vision is safe and comfortable.
The first step towards clear vision is the lasik suitability evaluation! This is where we find out if your eyes are suitable for lasik surgery, and if so, which types of procedures you'll be eligible for. It is also the best time to ask our optometrists and doctors any questions you might have before you take the next step.
The evaluation costs $37.50 and will take around 1 – 2 hours.
It will include a series of eye tests as well as a personal consultation with your lasik surgeon.
Suitability Evaluation Guide
Learn more about what to expect during your suitability evaluation.
Our suitability evaluations typically take place during these times, subject to availability –
Mondays
2:30 PM – 3:30 PM
Tuesdays

9:00 AM

2:30 PM – 5:15 PM

Wednesdays
9:00 AM
Thursdays
2:30 PM – 3:30 PM
Fridays

9:00 AM – 11:00 AM

2:30 PM – 5:15 PM
Just let us know which days and times work for you and we'll do our best to accommodate.