This article is for those who have been wondering what is presbyopia. Presbyopia is the gradual decline of your eye's ability to focus on near objects, causing the object to become blur when placed within close proximity to the eye. Most people start to experience the symptoms in their late 30s to early 40s. This eye condition is a natural part of ageing and there is no perfect medical solution to completely eliminate this condition. Some symptoms of presbyopia before a proper diagnosis is made would include eyes tiring more easily and frequent headache experiences.
For a start you may want to read about how a healthy pair of eyes would view images. We rely on our sight so heavily for almost everything that we do, but few of us actually know how our eyes exactly function. Light rays enter the eyes through the cornea which helps to focus on the incoming light. The cornea is a transparent structure at the very surface of the eye. The cornea's refractive power then refracts or bends the light so that they pass through the pupil ( centre of the iris). After passing through the iris, the light rays passes through the eye's natural lens and immediately through the vitreous that fills the eyeball globe and hold its spherical shape.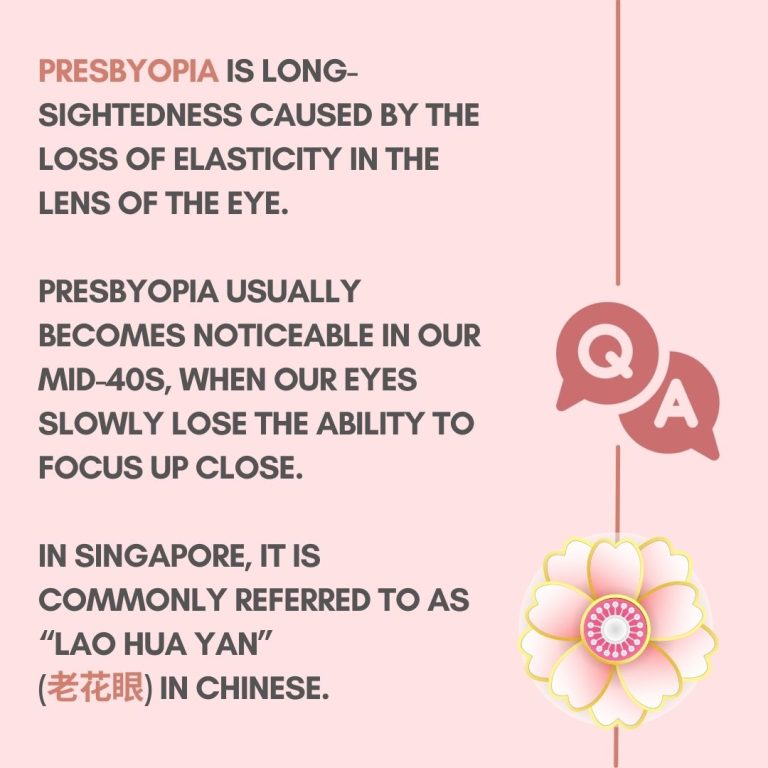 So what are the causes of presbyopia? It is a well-known fact that presbyopia is part-and parcel of ageing. But what are the changes that are occurring within the eye that may be held responsible? As time progresses with age, the lens of the eye hardens and this disallows the lens to change shape to focus on close-up images. The image eventually appears blurry to the viewer and this is what optometrist would identify as presbyopia. It is the present inflexibility of the lens that is classified as a presbyopia cause.
There are actually few presbyopia causes but many symptoms to look out for. Farsightedness should not be confused with presbyopia. Although the symptoms of farsightedness and presbyopia are similar, their causes are very different. Farsightedness is a refractive error that causes both distance and near objects to appear blurry. Farsightedness can occur at any age but presbyopia only comes later in life.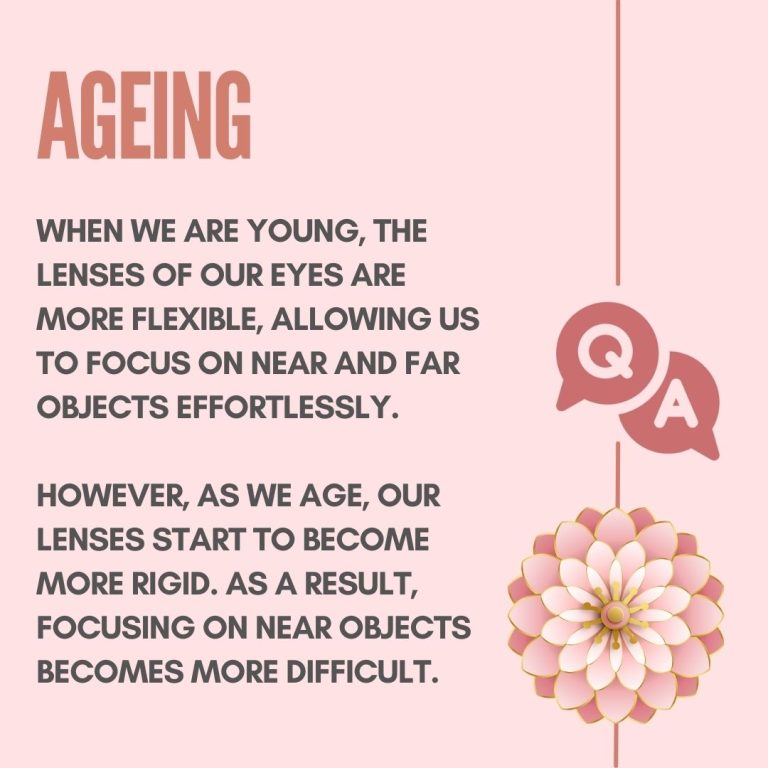 Regardless of whether you have perfect 20/20 eyesight, there is always a chance of suffering from presbyopia in your later stages of life. With the reason being that our eyes muscles weaken and lose their ability to focus well as we grow older. For those who have enjoyed perfect vision for all their lives, presbyopia may come as a rude shock. Seek early treatment to continue with daily activities without poor sight as a hindrance.
The evaluation costs $37.50 and will take around 1 – 2 hours.
It will include a series of eye tests as well as a personal consultation with your lasik surgeon.
Suitability Evaluation Guide
Learn more about what to expect during your suitability evaluation.
Our suitability evaluations typically take place during these times, subject to availability –
Mondays
2:30 PM – 3:30 PM
Tuesdays

9:00 AM

2:30 PM – 5:15 PM

Wednesdays
9:00 AM
Thursdays
2:30 PM – 3:30 PM
Fridays

9:00 AM – 11:00 AM

2:30 PM – 5:15 PM
Just let us know which days and times work for you and we'll do our best to accommodate.