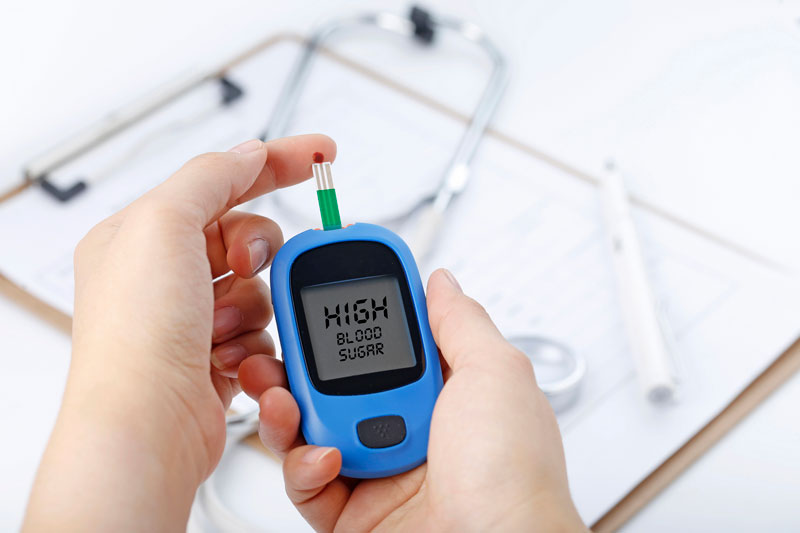 Are you suffering from exceptionally high blood sugar levels? You may be one of the many who suffers from diabetes! In 2015, Singapore is facing the second highest rates of diabetes among developed countries, as stated by the International Diabetes Federation. High blood sugar levels may lead to diabetes and many do not know that diabetes affects your eyes as well! Diabetic eye diseases such as Diabetic Retinopathy, Cataract and Glaucoma are eye diseases that leads to blindness. So how are these eye diseases are linked to diabetes? Let's find out.
Diabetic Retinopathy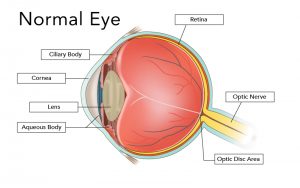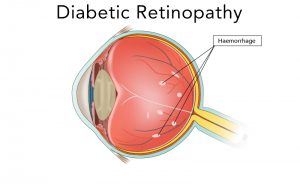 The purpose of our retina is to absorb light and convert it into the images that we see in our vision. Diabetic patients are faced with a higher risk of forming Diabetic Retinopathy, which is when blood vessels around our retina becomes damaged. These blood vessels would start to hemorrhage, causing distortion and blurred vision. Overtime, this would spread and result in scarring and cell loss within your eye. This may cause you to lose your vision forever!
Cataract
While cataract is a common eye related condition as we grow older, it is important to take care of our eyes. A cataract occurs when the normally clear lens at the front of our eyes becomes clouded, causing blurred vision. Individuals with diabetes would face a higher chance of acquiring cataract at a much younger age. Diabetes deteriorates the condition of cataracts, making it less favorable when you are in due time for a cataract surgery.
Glaucoma
Glaucoma is a serious eye disease that occurs when there is a buildup of pressure in the nerves of our eyes, leading to the damage of our optic nerves. This results in fluid in the eyes accumulating and not being drained, causing unclear vision. Increasing the pressure build up within our eyes. Individuals who has had diabetes for a longer period of time are twice as likely to contract Glaucoma, as Glaucoma risk tends to grow with age. Yet it is still unclear if diabetes does affect and speeds up the process of one contracting Glaucoma.
Anyone with diabetes is at a much larger risk of acquiring any of the eye diseases above. It is advisable for individuals with diabetes to opt for annual eye checks to help curb future eye problems. Avoiding diabetes by keeping your blood sugar levels in check will not only contribute to a more fruitful life, but also allow you have a healthy eyesight!