Laser vision correction has been around for decades and has truly stood the test of time, continuing to be an increasingly popular procedure around the world, as the rate of myopia rises and more and more glasses and contact lens wearers decide that they want the freedom of clear vision. However, despite the rising demand for laser vision correction, as well as the constantly evolving technology and techniques that have contributed to it being safer than ever, many people are still hesitant to have their vision corrected.
One of the most common reasons for this hesitation that we have come across, is the belief that lasik surgeons themselves do not undergo the procedure. We cannot tell you how many times we have heard people say something along the lines of – "I would not go for lasik because the surgeon himself is still wearing glasses!", or "If lasik is so safe, then why haven't I come across any eye doctor who has done it himself?"
This argument that lasik surgeons do not have lasik themselves, is a compelling one – how can eye doctors preach the wonders of lasik to their patients when they still wear glasses and have not gone through it themselves?
Fortunately, we have plenty of evidence to dispel this commonly-held belief about lasik – one of them being that our very own surgeons Dr. Tony Ho, Dr. Philemon Huang and Dr. Wong Hon Kiat have themselves undergone lasik surgery! So read on to learn about ophthalmologists including ours who have had lasik done, what made them decide to go for it, as well as find out why others might have not gone for the procedure themselves.
Many eye surgeons have in fact had laser vision correction!
In a recent study in the US published in the Journal of Cataract and Refractive Surgery, it was found that out of 250 practicing lasik surgeons, over 60% of them had undergone lasik surgery themselves, and more than 90% of them had also recommended the procedure to their families.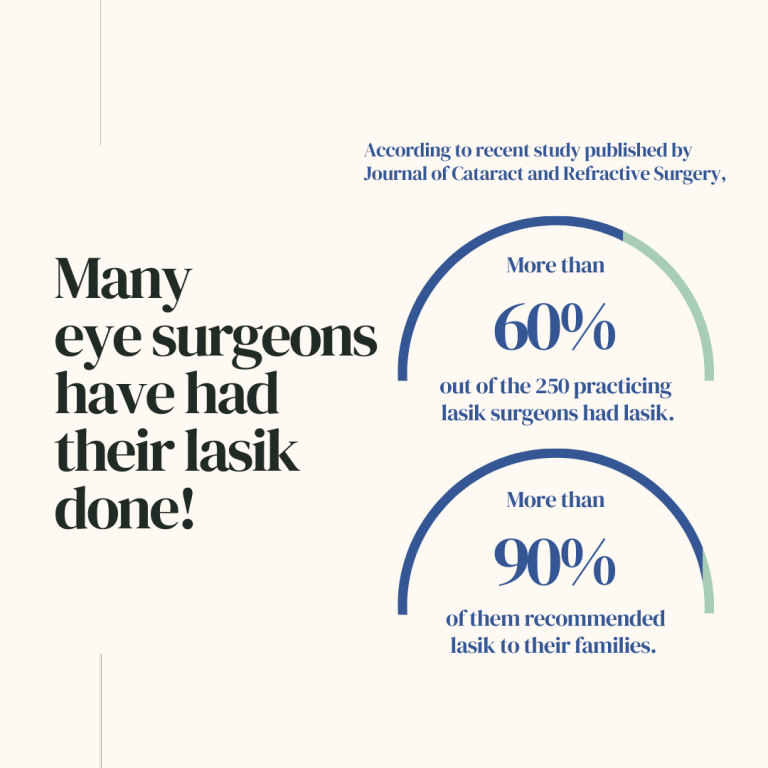 The study showed strong evidence of how, contrary to popular belief, a large percentage of lasik surgeons have felt confident enough about their own procedures to have it done on their own eyes! As we will see in the next few examples, many ophthalmologists have personally observed the advancement of lasik technology and safety of the procedures through performing them for their own patients on a daily basis – enough for them to decide that it was safe enough for them and their loved ones to go through as well.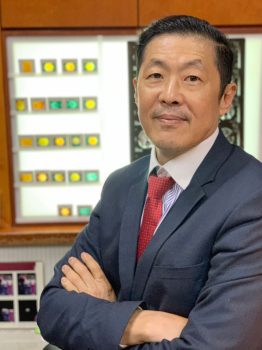 Dr. Tony Ho
Senior Ophthalmic Surgeon
Clearvision Singapore
In 2019, Dr. Ho made the long-awaited decision to undergo lasik surgery himself.
Having personally performed lasik on tens of thousands of eyes, Dr. Ho decided to undergo the procedure himself.
And having gone through the entire lasik experience, Dr. Ho has made further improvements to the healing process for his patients, allowing for an even more comfortable and smoother recovery.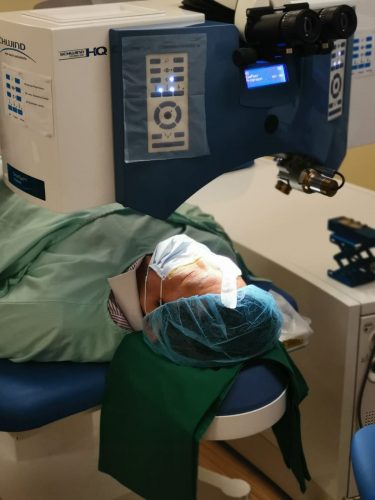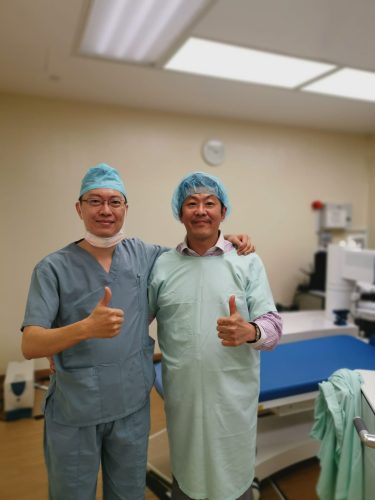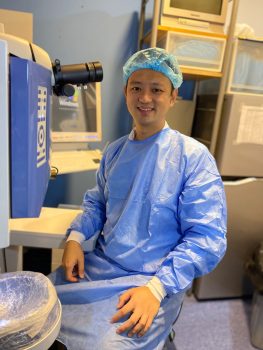 Dr. Philemon Huang
Senior Consultant Ophthalmologist
Clearvision Singapore
In 2021, Glaucoma Specialist Dr. Huang underwent lasik to correct his vision.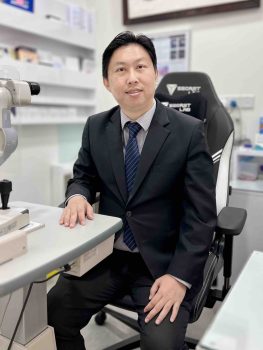 Dr. Wong Hon Kiat
Consultant Ophthalmologist
Clearvision Singapore
In 2022, Consultant Ophthalmologist Dr. Wong decided to undergo lasik to correct his vision.
"A patient's vision is worth as much as my own vision – so I will be the first patient!"
"I found wearing glasses every day inconvenient, and they were a nuisance."
"As a result of my own laser treatment, I much better understand the needs of my patients."
"How can I convince my patients about the benefits of a treatment method that I haven't experienced myself?"
Why have some LASIK surgeons not had LASIK?
While we have found that a large percentage of lasik surgeons have in fact undergone the very surgery they perform everyday, there's certainly a good amount of those who have not. And most of the time their reasons for not having done lasik are very similar those of other professions:
They are unable to afford taking time off work
Their eyes might not be suitable for lasik surgery
They do not have any issues wearing glasses or contact lenses
Laser vision correction is safer than it has ever been!
The evaluation costs $37.50 and will take around 1 – 2 hours.
It will include a series of eye tests as well as a personal consultation with your lasik surgeon.
Suitability Evaluation Guide
Learn more about what to expect during your suitability evaluation.
Our suitability evaluations typically take place during these times, subject to availability –
Mondays
2:30 PM – 3:30 PM
Tuesdays

9:00 AM

2:30 PM – 5:15 PM

Wednesdays
9:00 AM
Thursdays
2:30 PM – 3:30 PM
Fridays

9:00 AM – 11:00 AM

2:30 PM – 5:15 PM
Just let us know which days and times work for you and we'll do our best to accommodate.