Most jobs in the world do not require perfect vision, although clear vision would make it easier to do the work effectively and efficiently.
Before we talk about jobs that require clear vision, we must first understand the concepts of 'eyesight' and 'vision' and the differences between the two.
'Eyesight' enables us to see. We check our eyesight using an eye examination or test, which requires people to read letters and numbers on a chart.
'Vision' is eyesight plus other aspects, such as aiming, focusing and tracking. People with good eyesight might have trouble with their vision. It sounds strange, but it is true. This is because both eyes have to work together to get clear vision.
Certain jobs that involve higher risks with regards to safety and performance have predetermined vision standards, and these standards can get very detailed, spelling out requirements for depth perception, colour vision, distance and near vision, among other things.
Here are some jobs that require perfect vision: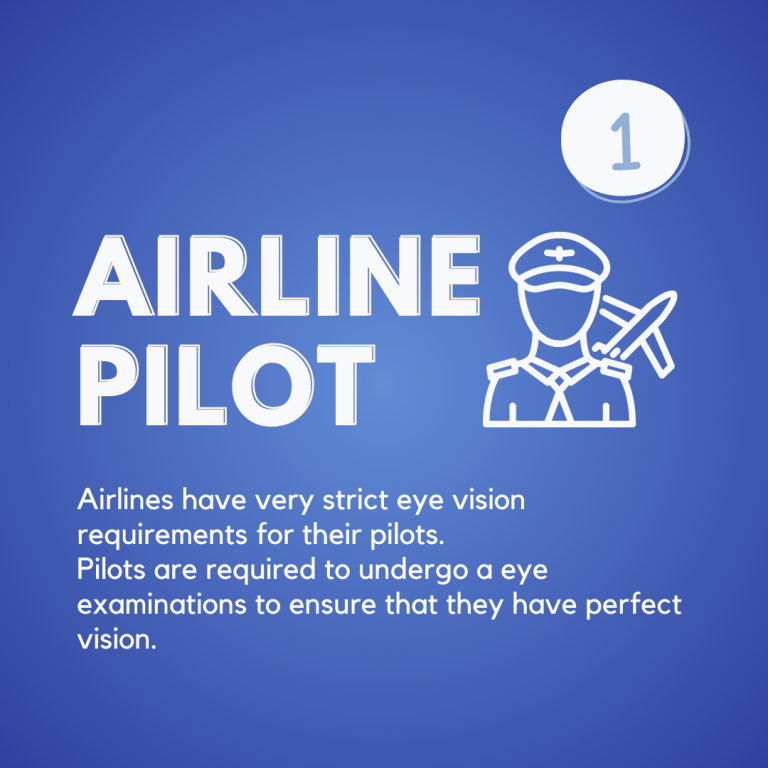 1. Airline Pilot
Due to the fact that airline pilots fly aircrafts full of passengers every day, there are very strict eye vision requirements for them. Pilots need to go to specific medical centres to undergo a medical examination to ensure that they are healthy and fit, as well as have perfect vision.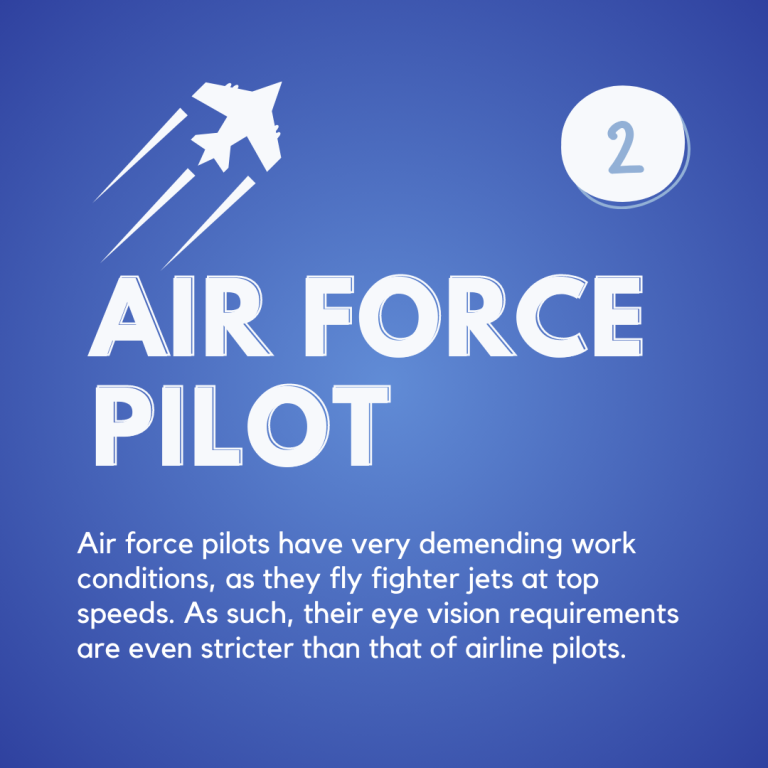 2. Air Force Pilot
Army pilots have very stressful work conditions, as they fly armed aircrafts at top speeds. As such, their eye vision requirements are very strict. Besides that, successful candidates must pass a colour vision test.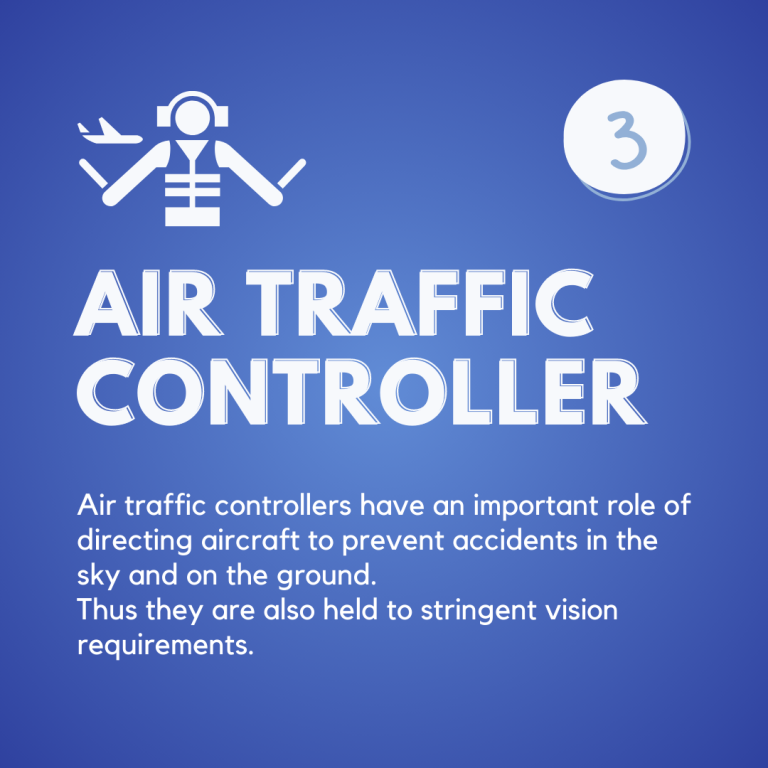 3. Air Traffic Controller
Air traffic controllers have very important responsibilities. They prevent disasters through their good work of controlling the air space by preventing aircrafts from colliding. As such, there are stringent vision requirements for air traffic controllers.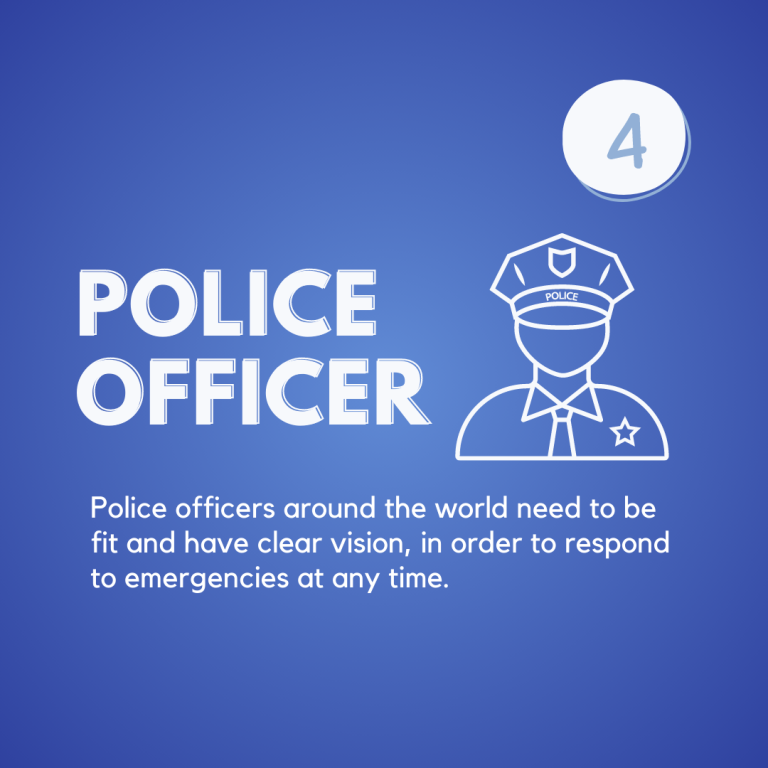 4. Police Officer
Police officers around the world need to be fit and have clear vision, in order to respond to emergencies at any time. For instance, the Australian Federal Police requires police officers to undergo medical and psychological assessments, including proof of visual acuity. In some cases, glasses and contact lenses may be used to correct vision impairment, but minimum prescription criteria must be met.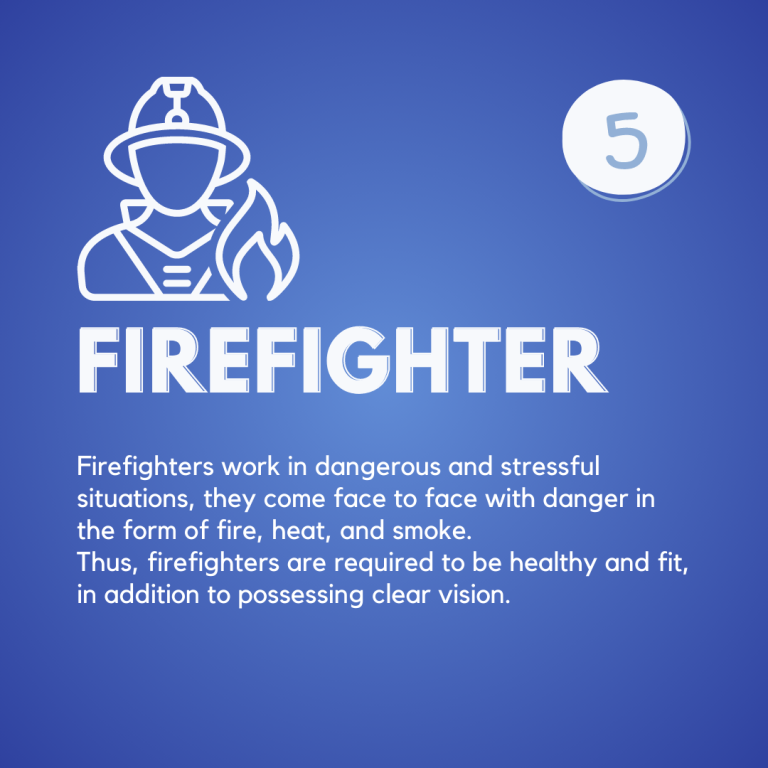 5. Firefighter
Firefighters work in dangerous and stressful situations, and although they wear protective clothes and gear, they are still at risk when they come face to face with danger in the form of fire, heat, and smoke.
Thus, firefighters are required to be healthy and fit, in addition to possessing clear vision. Many lives depend on them in life-threatening conditions, so they have to be at their best in order to perform their duties.
These are not the only careers with strict eye vision requirements and standards, other occupations such as navy officers, lifeguards, astronauts, and more have specific visual requirements as well.
If you're planning to venture into any of these careers but don't have perfect eyesight, LASIK surgery might be your answer.
The evaluation costs $37.50 and will take around 1 – 2 hours.
It will include a series of eye tests as well as a personal consultation with your lasik surgeon.
Suitability Evaluation Guide
Learn more about what to expect during your suitability evaluation.
Our suitability evaluations typically take place during these times, subject to availability –
Mondays
2:30 PM – 3:30 PM
Tuesdays

9:00 AM

2:30 PM – 5:15 PM

Wednesdays
9:00 AM
Thursdays
2:30 PM – 3:30 PM
Fridays

9:00 AM – 11:00 AM

2:30 PM – 5:15 PM
Just let us know which days and times work for you and we'll do our best to accommodate.