Helping people see clearly, safely since 2001.
Founded in Singapore in 2001 by Dr. Tony Ho, Clearvision Eye Clinic & LASIK Centre specialises in flap-less and blade-less minimally invasive laser vision correction procedures – Safe Sight TransPRK and ReLEx SMILE.
Say goodbye to
Glasses
Contact Lenses
Dry Eyes

Safe Sight TransPRK is an all laser, one-step, no touch, minimally-invasive vision correction procedure which does not require the eye surgeon to cut a corneal flap. With modern technology, Safe Sight TransPRK can eliminate some of the risks in the standard LASIK (cut, flap and zap) procedure such as flap-related medical complications.


At Clearvision, we are proud to offer ReLEx® SMILE (Refractive Lenticule Extraction, Small Incision Lenticule Extraction) laser vision correction which has all the benefits of LASIK – a quick recovery with little to no discomfort – while being minimally invasive. A micro-incision of 3.5 mm is made, as compared to a 22 mm flap cut in LASIK. This means there is no risk of corneal flap complications and a very low risk of developing dry eyes.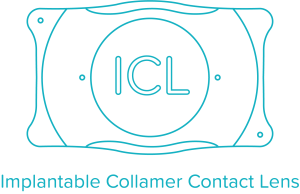 Our Implantable Collamer Contact Lens (ICL) procedure is a great option for patients whose high myopia and thin corneas make them unsuitable for laser surgery. A biocompatible, soft and UV protective Collamer® lens is gently inserted behind your iris through a micro-incision, leaving the cornea untouched. Because no corneal nerve endings are cut, there is a very low risk of dry eyes.