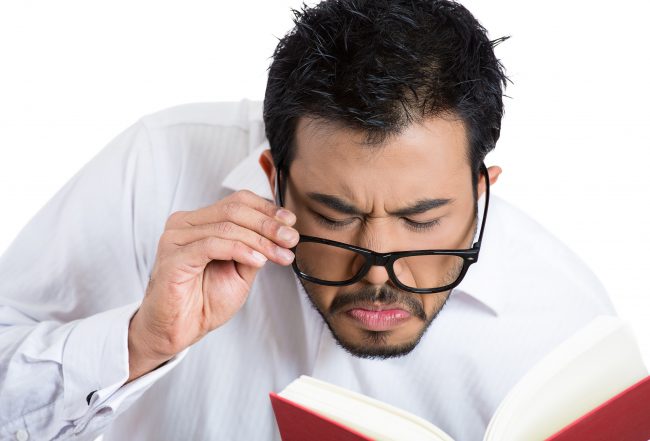 Presbyopia is long-sightedness caused by loss of elasticity of the lens of the eye,
occurring usually in middle and old age. In Chinese, it is called 'lao hua yan'.
Your eyes slowly lose the ability to see things clearly up close. Many people start to
notice they have presbyopia after age 40.